Tonight: There's only one force in the world strong enough to unite Republicans and Democrats under a common cause, and that force is Taylor Swift. Plus: The NYSE mysteriously broke this morning. Let's get into it.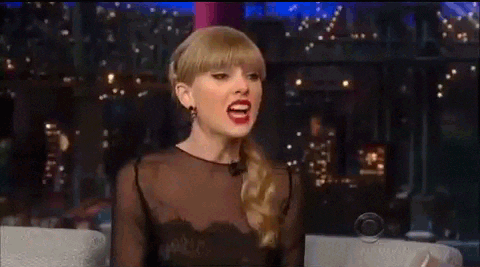 American democracy can be a real slog. Progress tends to be measured in millimeters. Victories are few and far between, as any activist will tell you. Some people may even find a kind of beauty in the way the system was designed to keep special interests in check.
But the Founding Fathers failed to anticipate the awesome power of mega-fans known as Swifties.
Here's the deal: Today, just two months after Ticketmaster botched the pre-sale for Taylor Swift's 2023 tour, Congress hauled in its parent company's president for questioning, practically blaming him for shaking the foundations of American capitalism.
"To have a strong capitalist system, you have to have competition," said Senator Amy Klobuchar, who called the hearing. "You can't have too much consolidation — something that, unfortunately for this country, as an ode to Taylor Swift, I will say, we know all too well."
(Nice one, Ames.)
ICYMI, tickets for Swift's Eras Tour, which begins in March, went up for pre-sale on Ticketmaster in mid-November. But there was so much demand, the site buckled.
Fans, who've been deprived of live Taylor shows since well before the pandemic, had a collective meltdown as they waited for hours in online queues before, in many cases, walking away empty-handed.
Then, Ticketmaster went ahead and canceled the next round of Swift ticket sales to the general public, citing "extraordinarily high demands on ticketing systems and insufficient remaining ticket inventory to meet that demand."
Three guesses as to how that went over...
Almost immediately, fans put Ticketmaster on blast for its monopoly-like control of the ticketing industry.
That criticism is hardly new — Ticketmaster merged with Live Nation in 2009, and as almost anyone who's bought a ticket to a live event since then can attest, the user experience feels very, um, 2009. (Which is to say, it sucks. We all know it sucks. But we all like sports and music and stuff, so we put up with the glitchy site and the garbage app and then forget about how sucky the process was by the time we're dancing and screaming out every word from 1989 while Tay completes her eleventh costume change of the evening).
In the weeks that followed the meltdown, the Senate scheduled a hearing to get to the bottom of the fiasco, and more than two dozen fans sued Live Nation for "unlawful conduct," claiming the ticketing giant violated antitrust laws.
Here are some of the highlights from Tuesday's hearing, in which lawmakers grilled Joe Berchtold, the president and CFO of Live Nation Entertainment, in between little speeches in which they dropped T-Swift lyrics to showcase their pop-culture credibility.
The bot defense: Berchtold reiterated the company's apology and its contention that the site was hit with an unprecedented amount of bot traffic that forced it to slow down or pause sales. "We apologize to the fans," Berchtold said. "We apologize to Ms. Swift. We need to do better and we will do better."


A rare bipartisan moment: "I want to congratulate and thank you for an absolutely stunning achievement: You have brought together Republicans and Democrats in an absolutely unified cause," Sen. Richard Blumenthal told Berchtold. And, truly, it's hard to overstate the rage on either side. Here's one more zinger from Republican John Kennedy: "I am not against big, per say. I am against dumb ... The way your company handled ticket sales for Ms. Swift was a debacle."


No easy answers: The hearing ended without a clear way forward. Senator Amy Klobuchar said some of the problems in ticketing and resale markets could be remedied with legislation. But the bigger question of whether Live Nation is a monopoly is up to the Department of Justice. Tuesday's hearing could give the DOJ political support for an eventual antitrust suit against the company.
My colleagues have more on the hearing and all its cringey name-drops here.
Walmart is raising its base pay for US hourly workers to $14 an hour from $12.
Walmart is America's largest private employer with 1.7 million people on its payroll. About 94% of those workers are paid hourly. Because Walmart's starting pay often serves as a local benchmark in states that haven't reformed wage laws, the move is likely to have a ripple effect across the service industry.
As the stock market opened Tuesday morning, a flurry of alerts flashed on my screen as I was trying to sip my coffee and put off doing work. A bunch of tickers on the New York Stock exchange were being halted for volatility.
Thank God, my colleague Nicole Goodkind was already on top of it.
Here's the deal: The New York Stock Exchange is investigating an apparent technical glitch that led to trading being briefly halted for dozens of companies including Verizon, McDonald's, Morgan Stanley, AT&T and Nike.
Many of those stocks posted wild swings in the first minute of trading Tuesday, scaring the bejesus out of traders across Wall Street who thought they were seeing tens of billions of dollars get wiped out of the market for no apparent reason.
Morgan Stanley, Walmart, and McDonald's all briefly plunged more than 12%, likely triggering the exchange's emergency halt that kicks in automatically when things go bananas. AT&T appeared to swing between a 20% jump and a 20% fall in a matter of seconds.
"It scared the hell out of me when I first saw it," Matt Tuttle, CEO of Tuttle Capital Management, told Bloomberg. "I would be surprised if some people didn't end up getting hurt in this. Yes they halted the stocks, but there were trades before the halt and I don't know what you end up doing about that."
NYSE didn't offer details on the "techncial issue" it says caused the volatility. And in the end, everything was back to normal on the exchange after about 20 minutes, with all the affected companies resuming trading.
Back to business, folks, nothing to see here...
But traders had a right to freak out, especially if they're old enough to remember the flash crash of 2010, in which a single selling order triggered a sudden, trillion-dollar selloff and became one of the wildest days in Wall Street history. 
By Tuesday afternoon, the NYSE said some trades would be declared "null and void" because of the "system issue" that resulted in some securities trading without an opening auction price. Here's Nicole with the latest.
📉 Microsoft posted weaker-than-expected revenue and a double-digit percentage drop in profit for the final three months of last year
🔍 The Justice Department and eight states sued Google, accusing the company of harming competition with its dominance in the online advertising market and calling for it to be broken up.
🎶 Justin Bieber just sold his entire music catalog.
🗞 Rupert Murdoch abandoned plans to combine Fox Corporation and News Corporation, a move that would have reunited his broadcasting and print publishing companies under one roof.