An exclusive inside look with your free CNN account
🎤 Q&A with CNN White House reporter Priscilla Alvarez
Priscilla Alvarez rides on a Coast Guard plane in September for a story about Cuban migration to South Florida.
Priscilla Alvarez joined CNN to cover immigration during the Trump administration, when that hot topic frequently took center stage on the news. She has traveled across the country and spent time on the US-Mexico border to provide firsthand accounts on the ground for CNN viewers and readers.
It's an issue close to her heart because Alvarez's family immigrated to the United States from Argentina.
She has brought her valuable experience and perspective to her new role as a White House reporter just as the 2024 presidential race kicks into high gear.
Alvarez, who speaks fluent Spanish, grew up in Leesburg, Virginia, and earned her degree in journalism and world politics and policy from Virginia Tech. She s­tarted her career in newspapers and also worked at the National Journal and The Atlantic before coming to CNN in 2019.
In recent days, Alvarez has been busy reporting on the Biden administration's handling of a surge of migrants at the southern border and the confusion around US immigration policy, namely the Trump-era pandemic public health rule known as Title 42 that allows immigration authorities to quickly return some migrants to Mexico. The policy was scheduled to lift last month, but a Supreme Court ruling kept it in place while legal challenges play out in court. 
We chatted with Alvarez last month about her career and what she's focused on this year. Below is an edited version of our conversation:
What led you to pursue a career in TV news?
My roots are really in newspapers, in print. At the time, I was at The Atlantic covering a wide range of political issues. There was an opportunity to join CNN on the digital team and cover immigration, and that was an area I really wanted to go even deeper into. It was a chance to be in the belly of the beast and to cover this really important issue. This was during the Trump administration, and he made it a very big part of his campaign and his presidency.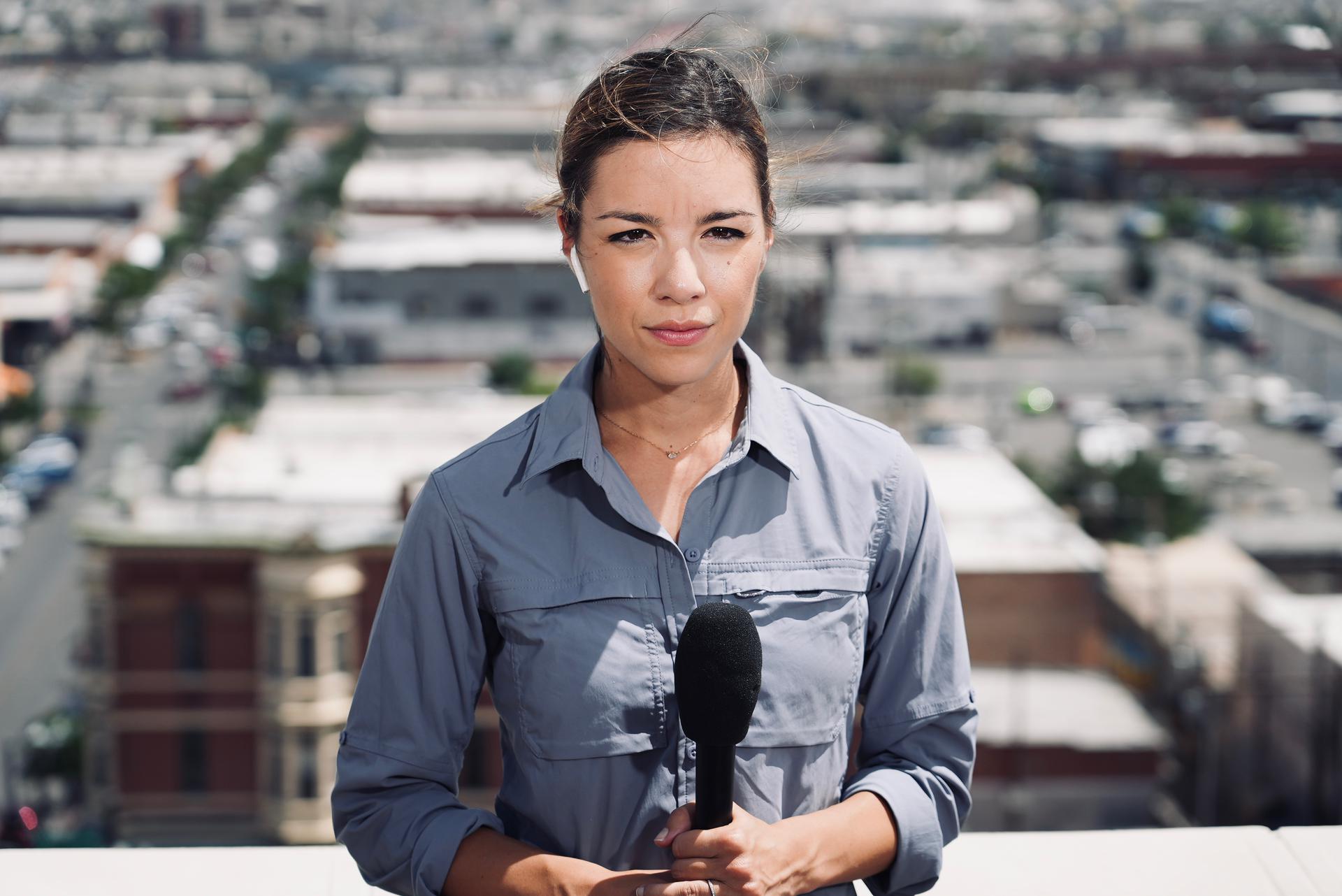 How did covering immigration help prepare you for your new role as a White House reporter?
I covered immigration primarily from Washington, DC, so my focus was on the politics and policy. I also visited the border many times to work on stories there. So I was involved in covering the people making the policy decisions and the politics behind those decisions in Washington, and then seeing how that affected people on the border and also immigrants throughout the United States. It created the groundwork for not only covering immigration at the White House, but also covering a breadth of issues there, and thinking about how those decisions affect the people on the ground. So that's how the two have intersected in the past and how I see one informing the other in the future.
What other issues do you think will be important leading up to the 2024 election?
The economy is inevitably going to be a big issue, especially this year with the prospect of a recession. That's going to be an important issue to keep tabs on. It's not just the decisions being made within the administration on the economy, or how they're reacting to the economy, but also how people are feeling the impact wherever they live in the United States.
What are some of your favorite stories you have worked on for CNN?
I recently did a story in South Florida where we covered the increase of Cuban migrants. We've known that Cuban migrants have been traveling to Florida for years, but it has grown exponentially as conditions deteriorated in Cuba. That story involved going on a boat with Customs and Border Protection and then also going on a six-hour plane ride with the Coast Guard patrolling over the water. For another story looking at migration patterns, I spent midnight to 5 a.m. on the border in Yuma, Arizona, to see who was coming, where they were from, and hearing from them about why they were coming.
What do you enjoy doing outside of work?
Spending time with Luna, my Bernese mountain dog. I also read a lot. I have a Kindle, and that has been the best thing I did during the pandemic. I will make a quick CNN plug because I recently finished Clarissa Ward's book "On All Fronts: The Education of a Journalist," which provided incredible insight into what it's like to cover war zones. I enjoy reading fiction, and I can never put down a good thriller. I've read almost all of David Baldacci's books. When there is a moment of Zen, I read.
What is something people might be surprised to learn about you?
Growing up, I learned that my grandfather had studied to be a linotype operator, to put the letters on the press for newspapers. My dad also distributed newspapers in Argentina. I ended up being the first person in our family to write for one. I remember telling my dad that I wanted to be a journalist, and he was excited. With our family history, it seemed inevitable — the lineage of the linotype operator, then the distributor, and now the writer. So that's a story that not many people know and one that is close to my heart.
Tell us about how you've used your platform to support other Latinos in journalism:
I identified journalism as something I wanted to do when I was 15, and at the time there weren't that many Latinos in news if you were not watching a Spanish-language network. There has been a lot of growth in terms of seeing more Latino representation and news coverage on air and also in print. But there's always room for improvement. With NAHJ (the National Association of Hispanic Journalists), we reach out to students to encourage Latinos to find ­opportunities, and we also make sure that executives are aware of who is in their ranks to find those opportunities for promotion. We're on the right path. This is something I'm very passionate about, and hopefully we create a pipeline for more Latinos in news in the future.
💳  CNN insider rec of the week
✈️  Explore: CNN Travel explains why reclining airplane seats may soon be a thing of the past.
📺  Watch: An encore presentation of the award-winning CNN film "Navalny" airs Saturday at 9 p.m. ET on CNN. This documentary spotlights imprisoned Russian opposition leader Alexey Navalny through his political rise, attempted assassination and search to uncover the truth.
🍃 In memoriam: Bernard Kalb, the founding anchor of CNN's "Reliable Sources" program, died on Sunday. He was 100. "(Kalb) was an important figure in journalism, and his pioneering efforts to hold our profession to account are immeasurable," CNN Chairman and CEO Chris Licht said in a statement.
- Written and edited by Daniel Wine, Kyle Almond, Tricia Escobedo and Jessica Sooknanan
INSIDE CNN
An exclusive inside look with your free CNN account