Good morning. In today's newsletter: Investors are hoping for a slightly weaker jobs report. Plus, Salesforce is the latest Big Tech to announce job cuts. And Europe's economy may be in slightly better shape than thought.
US stock futures are rising. Markets in Europe were mixed after a strong start to the week, while stocks in Asia closed with gains.
▸ Forwarded this newsletter? Want global markets news and analysis from CNN Business reporters every morning? You can sign up here.
All eyes on jobs report for hints about inflation and rate hikes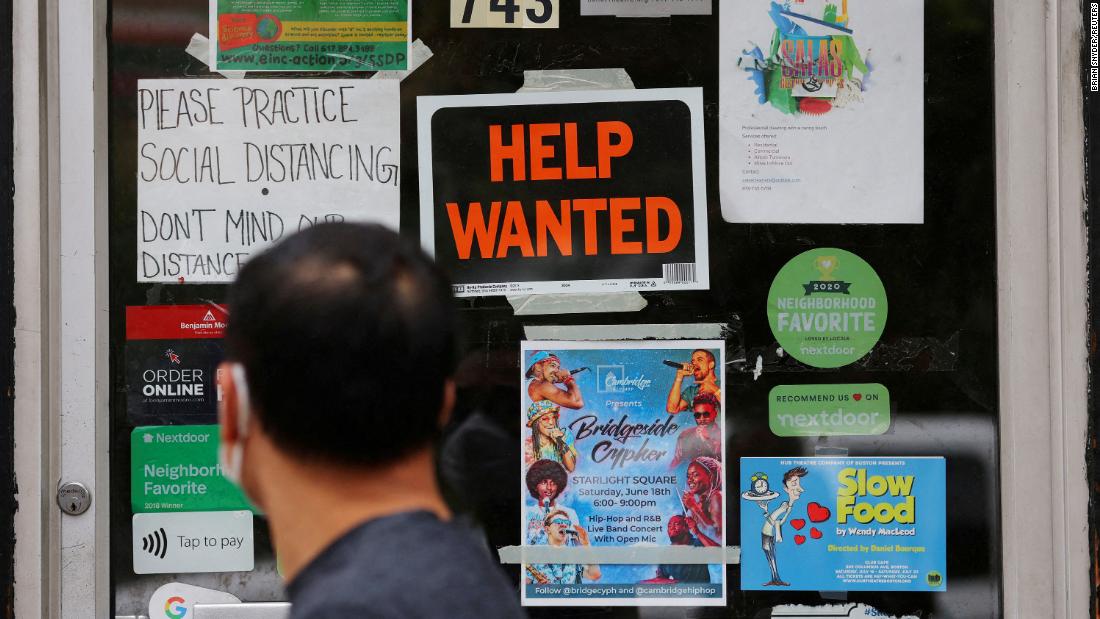 Economists are betting that the labor market cooled in December. That may be music to investors' ears. 

Wall Street will get the last jobs figures for 2022 on Friday morning. The US government is expected to report that 200,000 jobs were added in December, according to forecasts of economists surveyed by Reuters. That would be a slowdown from the 263,000 jobs added in November. 

Traders are betting on a further deceleration in jobs growth because that could lead to a reduction in the size of interest rate hikes by the Federal Reserve. 

The Fed spooked markets last year by aggressively raising rates to fight inflation. US stocks suffered their worst annual losses since 2008. 

But after four straight increases of three-quarters of a percentage point between June and November, the central bank boosted rates by "only" a half-point in December. The Fed's key short-term interest rate is now in a range of 4.25% to 4.5%.

Fed chair Jerome Powell hinted that a further slowdown in Fed tightening could be in the cards. Hopes that inflation pressures are easing helped stocks recover a bit in the fourth quarter.

Investors are now pricing in about a 70% chance of just a quarter-point rate increase at the Fed's next meeting on February 1, according to Fed funds futures on the Chicago Mercantile Exchange.

Still, traders have been glued to economic reports even more than usual as of late, and stocks have been incredibly choppy based on what the latest figures indicate about inflation. 

Wednesday's weaker than expected report on the health of the manufacturing sector, coupled with more signs of strength in the jobs market given the solid report about labor turnover, led to more market volatility. 

The investor takeaway? Rate hikes ARE slowing the economy but we can expect inflation pressures to persist if the job market remains robust.

That's why investors will also be poring over the weekly jobless claims numbers that come out Thursday morning as well as a report from payroll processing company ADP about the private sector job market. Further strength could set off more alarm bells about inflation and Fed rate hikes.

Focus on worker pay: Wall Street will also need to dive even deeper into Friday's jobs report to get a better sense of what's happening in the economy. The unemployment rate is expected to remain at 3.7%, close to a half-century low. 

The level of wage growth will also be under scrutiny.  An increase in worker compensation historically tends to lead to more inflation. Consumers can afford to pay the higher prices that companies charge for their products and services if they have more disposable income.

Investors cheered the fact that wage growth, measured by average hourly earnings, rose only 4.7% over the previous 12 months in October. But year-over-year wage growth perked back up to 5.1% in November. Economists are predicting that wage increases cooled a bit, to 5% annually, in December. 

That may not be enough of a slowdown to please the Fed.

"The persistent mismatch between labor supply and demand continues to put upward pressure on wages," said Lauren Goodwin, economist and portfolio strategist at New York Life Investments, in a report.
 
Goodwin added that 5% wage growth is "well above a level commensurate with the Fed reaching its 2% inflation goal."

A report by strategists at the BlackRock Investment Institute also noted that inflation for services companies (think retail, banking and tech, among others) is likely to remain "sticky due to worker shortages fueling wage growth." 

In other words, the Fed is likely to focus more on worker paychecks in Friday's jobs report than the number of jobs added. Wall Street may do the same. 
On the continued political mess in Washington
"We're watching a slow-moving trainwreck collide with a dumpster fire. This is a clear indication we will have dysfunction for the entirety of this Congress."

ISAAC BOLTANSKY, BTIG DIRECTOR OF POLICY RESEARCH
Read more from CNN Business
Big Tech keeps handing out pink slips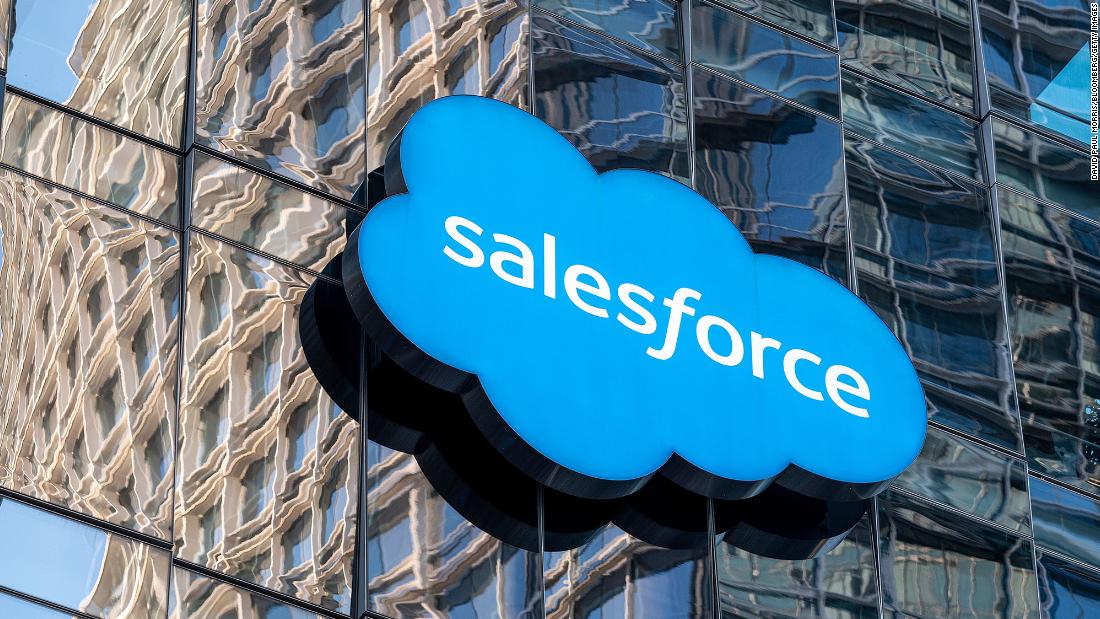 Overall, the jobs market is still in good shape. But you wouldn't know that from what's going on in Silicon Valley. Software giant (and Dow component) Salesforce announced Wednesday it was laying off 10% of its workforce.

As my colleague Catherine Thorbecke reported, Salesforce joins a growing list of major tech firms that have recently announced job cuts, including Amazon and Facebook owner Meta Platforms. Amazon confirmed late Wednesday that it was laying off more than 18,000 employees.

Many tech leaders aggressively ramped up their headcounts during the early stages of the Covid-19 pandemic in 2020. 

The hope was that consumers and businesses would continue to spend heavily on tech products and services, a notion that seemed valid as the economy quickly rebounded from a brief recession in 2020.

Now, though, recession alarm bells are sounding once more as inflation and rate hikes take their toll, and tech companies realize that they may have not factored that in to their budgeting plans.

"As our revenue accelerated through the pandemic, we hired too many people leading into this economic downturn we're now facing," said Salesforce chair and co-CEO Marc Benioff in a recent note to employees.
"Companies that last a long time go through different phases. They're not in heavy people expansion mode every year," Amazon CEO Andy Jassy said in a memo shared with employees.
ADP private sector jobs report


Also today →
▸ Weekly jobless claims

▸ Earnings from Walgreens, ConAgra and Constellation Brands
Coming tomorrow: December jobs report and ISM services index
WHAT WE'RE READING AND WATCHING
▸ Tech's CES event kicks off in Vegas. Here's what to expect (CNN Business)
▸ Meta fined over $400M in EU for serving ads based on online activity (WSJ)
▸ Federal Reserve wants more evidence of easing inflation (FT)
▸ Twitter eases ban on political ads in bid to boost sales (CNN Business)
▸ What happens next in Sam Bankman-Fried's FTX fraud case (Reuters)
▸ GM retakes US auto sales crown from Toyota (CNN Business)
Economic storm clouds receding in Europe?
The global economy is clearly not out of the woods. Many, including the head of the International Monetary Fund, are still concerned about a looming downturn that could hit China and emerging markets particularly hard. 

But CNN's Anna Cooban notes that investors in Europe appear to be growing more hopeful that the pace of consumer price increases is starting to slow in France and Germany. A drop in energy prices is leading the pullback. 

If inflation lessens as the year progresses, the European Central Bank (much like the Fed) could reduce the magnitude of future rate hikes in 2023. 

Still, consumers continue to bear the brunt of higher prices. CNN's Hanna Ziady reports that European supermarket giant Aldi just had its best December ever in the United Kingdom as British shoppers, feeling the pinch of inflation, flocked to the German discount grocer. Aldi said Brits bought more than 48 million mince pies, for example.

Aldi, much like its German rival Lidl, is benefiting from the fact that shoppers are hunting for more bargains during times of inflation. 

The British Retail Consortium said in a report Wednesday that food prices surged 13.3% in December. Meanwhile, data analytics firm Kantar noted in another report that UK grocery sales hit a record during the four weeks ending on December 25, even though the number of items that consumers bought fell 1% during the same period.