An exclusive inside look with your free CNN account
🎤 Q&A with CNN's Chris Wallace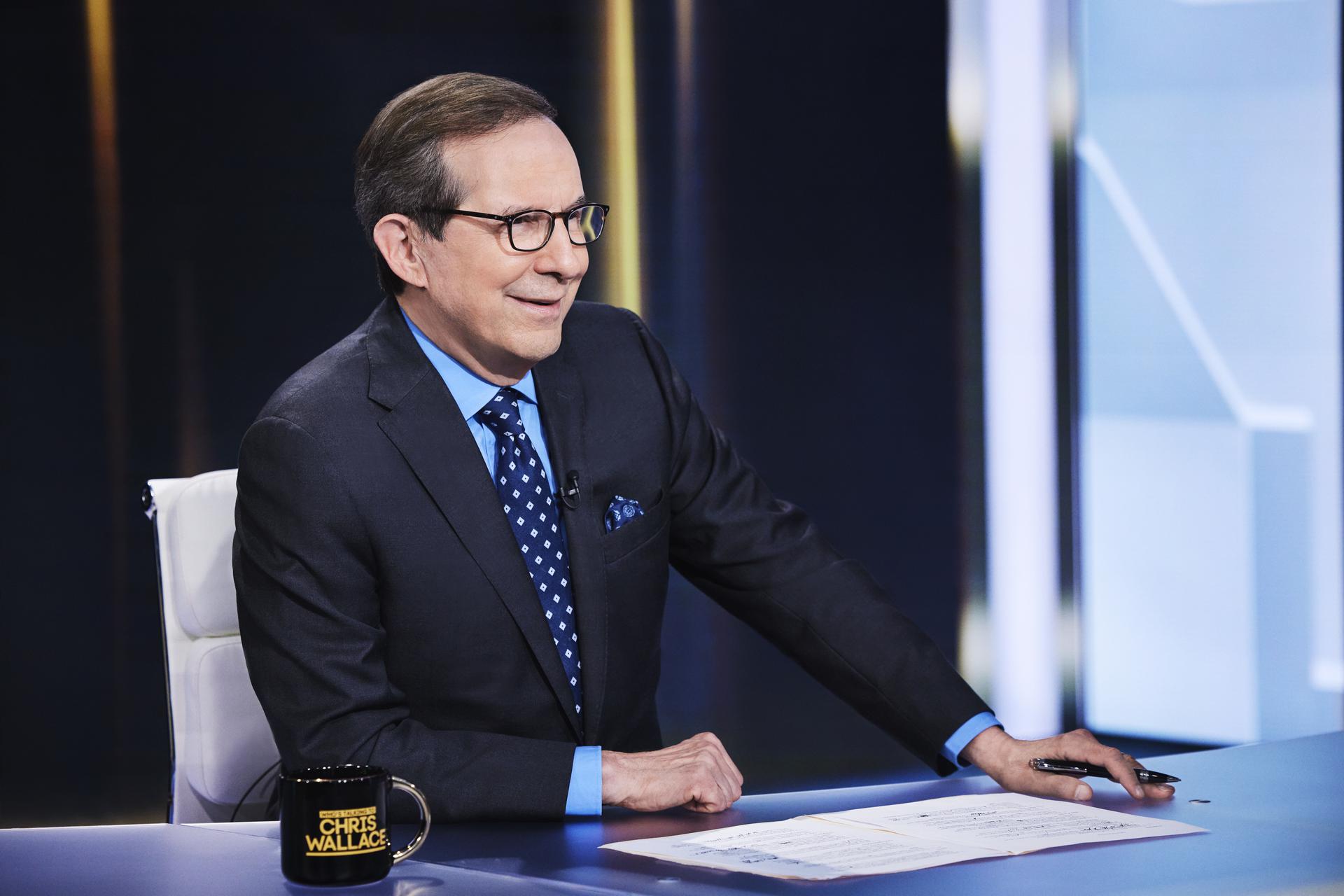 Chris Wallace began his journalism career as a "gofer" for legendary newsman Walter Cronkite in the 1960s. Back then, most people got the latest news from the evening TV broadcast, the morning newspaper or radio. A lot has changed.
One thing that hasn't changed: what makes a good interview.
Throughout his journalism career, Wallace has been praised as an "equal opportunity inquisitor" for his tough questions of politicians — no matter whether they're a Democrat or Republican. Now, he's hosting the second season of "Who's Talking to Chris Wallace?" which features interviews with entertainers, CEOs, Hollywood legends and other guests.
New interviews are featured each Friday on HBO Max, and CNN airs the best of each interview Sundays at 7 p.m. ET.
This week, we've turned the tables on Wallace and asked him a few questions about his career and interviewing style: 
You are known for being a tough but phenomenal interviewer. What do you think makes a good interview?
Preparation — and that means a number of things. First, thinking about what you want to focus on in the limited time you have to interview your subject. Then, after coming up with topics, getting thorough research on those subjects. And you have to be strategic in the research. If you're going to ask about a particular issue, what does your guest say about that issue? And knowing that, what are the best facts to push back on that position? And then, having done all that, to plot out the order of the interview.
That brings me to the most important factor of all: listen. Your guest may surprise you by saying something different or new. As prepared as you are, always listen so you can follow up and take the interview in an unplanned direction.
What are your techniques for asking difficult questions of your guests?
If you have a reputation for asking tough questions — as I apparently do — it's a little easier. Your guest is not likely to be surprised when you start to probe. But I think there are two rules to "grilling" a subject.
First, be polite. Be respectful. The best example I can think of was my father, Mike Wallace. He interviewed the Shah of Iran and wanted to ask him about SAVAK, the brutal Iranian secret police. He found that as long as he began each question with "Your Majesty," the Shah would answer it.
Second, no cheap shots. Serious politicians and other public figures generally don't mind legitimate questions. But if the question is slanted or based on bad information, it won't go well.
How do you select the guests for "Who's Talking to Chris Wallace?"
I ask myself two questions. Do I want to sit down for a half-hour conversation with this person? And do I think other people want to listen to that conversation?
My show is different than most on television. We're not talking about five-minute interviews or 10 or even 15. The average "Who's Talking" runs close to half an hour.
I love talking to people in a wide variety of fields — from politics to business, entertainment to sports and culture. But there are not all that many people who can sustain the audience's interest for 30 minutes.
You are also a premier political journalist, having moderated two presidential debates. Do you still participate in CNN's political coverage? 
I do. I was delighted to be asked to be part of CNN coverage of the January 6th hearings. And I offered analysis on the midterms on Election Night. I love using new muscles on "Who's Talking." But covering politics will always be my first love.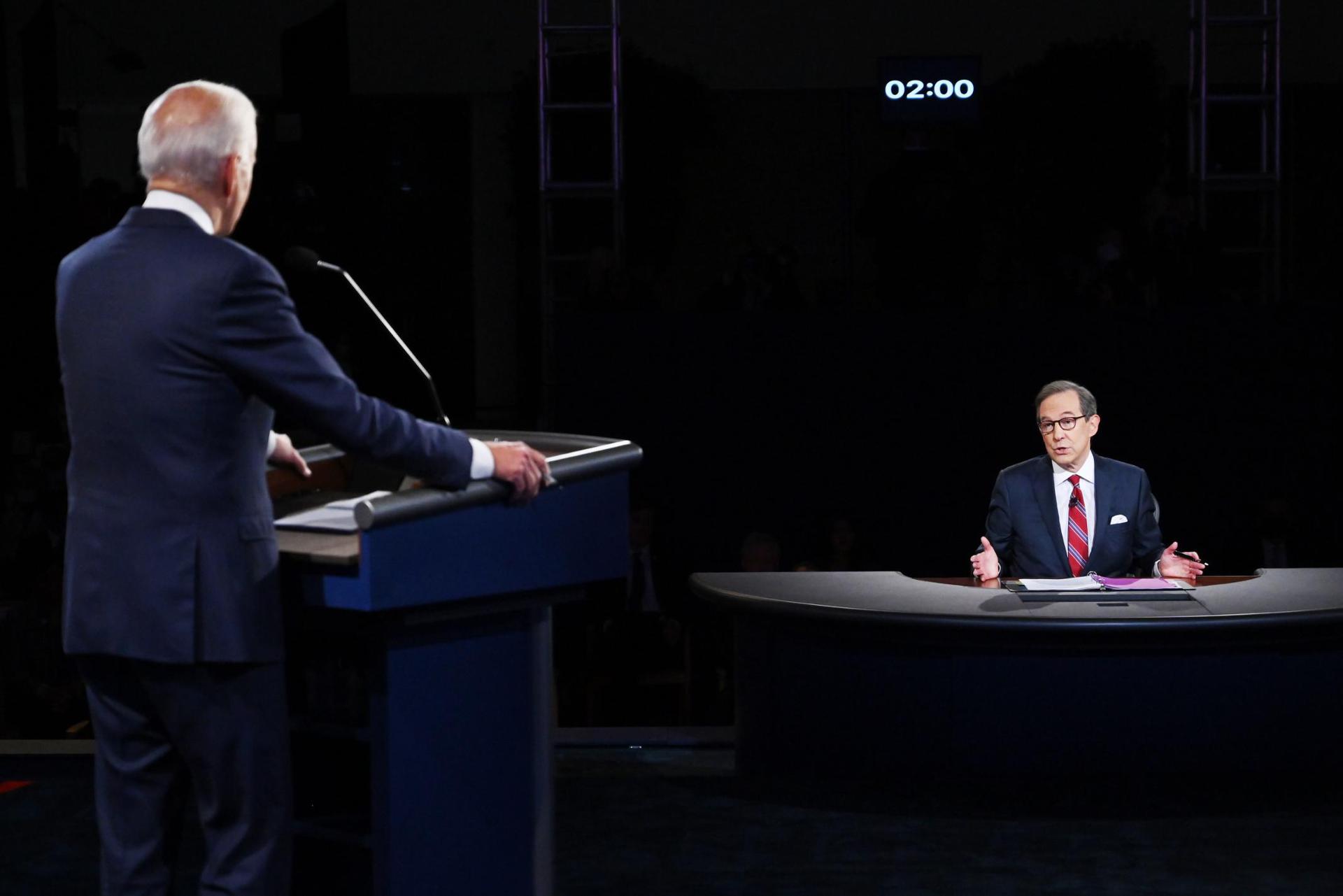 Chris Wallace addresses Joe Biden during a presidential debate he moderated in September 2020 (Photo credit: Getty Images)   
Will we see more of you during CNN's 2024 presidential election coverage?
Yes.
What is the most fascinating interview you've done, and why?
I was fortunate to go to Kolkata (then known as Calcutta) in 1979 to spend a week with Mother Teresa just after she won the Nobel Peace Prize. I did a news magazine profile of her for NBC, and it was a memorable experience.
Whether you were religious or not, she operated on a different spiritual plane from anyone I have ever met. I remember she took me one day to an operation she created called "The Home for the Dead and Dying." It was, in effect, a hospice where her Missionaries of Charity took people off the street — gave them shelter, some food and water, no medical care — and allowed them to die with dignity. I will never forget that even with that minimal care, fully half of the people who had been taken in —some 18,000 — had recovered and gone back and resumed their lives.
Our audience is familiar with you and your fascinating career, but what's something they might not know or be surprised to learn about you?
I hope they are getting a sense of it from "Who's Talking." I have a lot more interests than people might expect. I love sports. I enjoy some truly terrible television shows that I would be embarrassed to name. And as I revealed in my interview with Shania Twain, we went on a family road trip about 20 years ago and we all sang along as one of her cassettes played "Man! I Feel Like a Woman!"
What are you most proud of in your journalism career?
I am proud and surprised that I get stopped a lot these days by people who praise me for being fair, even-handed. Surprised because when I started as a reporter at The Boston Globe more than 50 years ago, being fair wasn't something you were praised for. It was like being accurate — something that kept you from getting fired.
I like praise as much as the next guy. But the idea that being fair is a reason for praise is a troubling commentary on our business.
📺 "Who's Talking to Chris Wallace?" airs Sundays at 7 p.m. ET on CNN TV. New episodes with full-length interviews are available on HBO Max each Friday.
💳  CNN insider rec of the week
Brought to you by CNN Underscored
If you hear your mother's voice in the back of your head every time you slouch over your laptop (guilty), we have the perfect solution for you. This Amazon Basics laptop stand is a steal at $25 and it'll allow for better posture and air ventilation.
- Written and edited by Kyle Almond, Tricia Escobedo and Jessica Sooknanan
INSIDE CNN
An exclusive inside look with your free CNN account