Good morning. Here's what's in today's newsletter: It's all about bonds this year, but are investors getting ahead of themselves? Plus, some troubling signs for retail ahead of earnings season. 
US stock futures are climbing. Markets in Europe are mostly higher, and Asian indexes had a strong day, boosted by the reopening of China's borders. 
▸ Forwarded this newsletter? Want global markets news and analysis from CNN Business reporters every morning? You can sign up here.
Bonds are back, but for how long?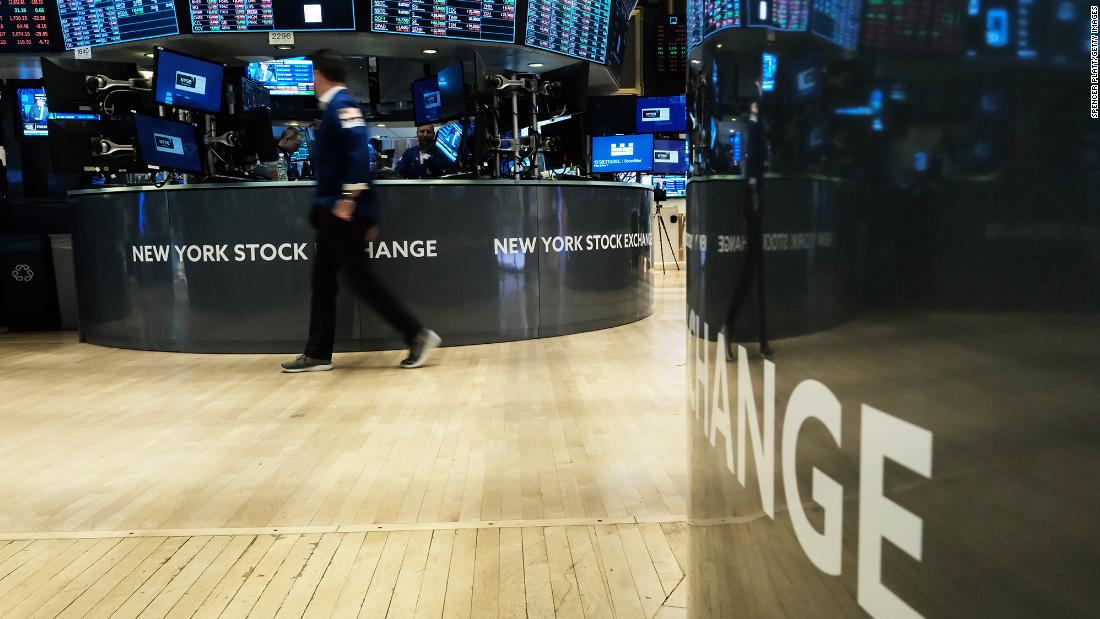 Stocks soared on Friday to their best day in more than a month. The Dow gained 700 points and the S&P 500 and Nasdaq rose by 2.3% and 2.6% respectively, as traders bet that a slowdown in wage growth could mean that inflation may finally be cooling off. 

But the big turnaround story during the short first week of the year isn't just about equities, it's also about bonds. 

What's happening: US Treasuries recorded their worst year in history in 2022, but investors are suddenly reversing course. They now appear quite optimistic about the bond market. 
Last year's bond massacre came as the Fed raised short-term interest rates at the fastest speed in about four decades, lifting the Fed funds rate to its highest level in over a decade. Bonds are particularly sensitive to those increases — as rates are hiked, the price of existing bonds falls as investors prefer the new debt that will soon be issued with those higher interest payouts. 

Now investors are betting that those rate increases are mostly over and that inflationary pressures are on a downswing.

Treasuries just notched their strongest start to a year since 2001, back when investors eagerly purchased government debt under the (correct) assumption that then-Fed chair Alan Greenspan was about to slash interest rates. This time around, investors are scooping up bonds as they anticipate the pace of Fed interest rate hikes will soon ease.
That's great news for Treasuries. Core bonds, or US investment grade debt, tend to perform well during Fed rate hike pauses. Since 1984, core bonds have been able to generate average 6-month and 1-year returns of 8% and 13%, respectively, after the Fed stopped raising rates, according to data from LPL Financial. 

That anticipation could be seen at the end of last week. Treasuries tumbled following strong private jobs data earlier in the week but quickly rebounded when US payroll data showed that wage growth was weakening.

The gains are in sync with economists' positive outlooks for falling yields and rising bond prices in 2023.

The other side: The problem is that there's no guarantee that interest rates will actually come down, and investors could find themselves blindsided if they don't. 
"The potential for rates to go high and stay higher for longer would hit bond markets hard, especially considering weaker economies would likely force governments to borrow more," said Chris Varrone, managing director at Strategas, a Baird Company.   

Former Treasury Secretary Larry Summers issued a warning on Friday to bond investors who assume that inflation is easing and a new era of low interest rates is upon us.

"I suspect tumult" for bonds in 2023, Summers said on Bloomberg Television. "This is going to be remembered as a 'V' year when we recognized that we were headed into a different kind of financial era, with different kinds of interest-rate patterns." 
Walgreens exec says shoplifting worries may be overblown
"Maybe we cried too much last year." 
JAMES KEHOE, GLOBAL CHIEF FINANCIAL OFFICER, WALGREENS
Read more from CNN.
Another bad sign for retail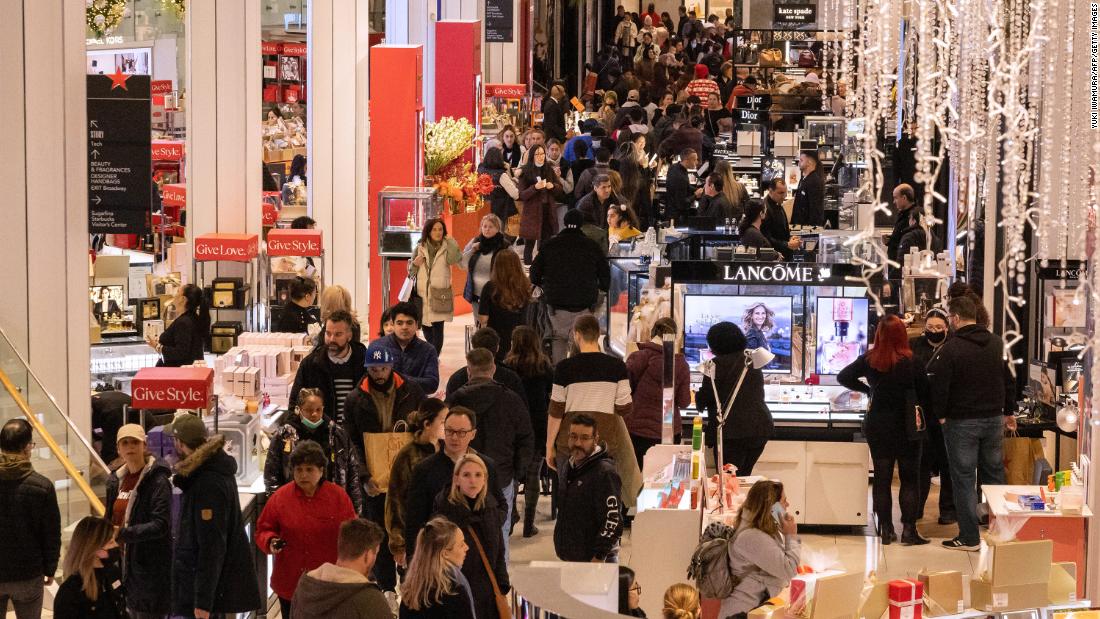 Persistently high inflation may have put a damper on holiday shopping.

Macy's chair and CEO Jeff Gennette said Friday that lulls during the non-peak weeks of the fourth quarter "were deeper than anticipated" and that consumers will continue to feel pressured into 2023, reports my colleague Ramishah Maruf.

Macy's said Friday its net sales from the holiday quarter will likely be at the low-end to mid-point of its previously issued forecast range of $8.16 billion to $8.4 billion. It reported Q4 sales of $8.67 billion in 2021.

Americans spent more this season to keep up with high prices. US retail sales increased 7.6% during the period between November 1 to December 24 compared to the same time last year, according to the Mastercard Spending Pulse. US retail sales were lower than expected in November, falling 0.6% during the month, which was the weakest performance in nearly a year.

Gennette warned that consumer sentiment is unlikely to change with the new year.

"Based on current macro-economic indicators and our proprietary credit card data, we believe the consumer will continue to be pressured in 2023, particularly in the first half, and have planned inventory mix and depth of initial buys accordingly," the Macy's CEO said.

The company expects to report full results for the fourth quarter and fiscal year 2022 in early March 2023.
Earnings from Tilray, PriceSmart and WD-40
Plus: Germany's November industrial production is expected. 
WHAT WE'RE READING AND WATCHING
▸ Nurses from New York City hospitals set to strike (CNN Business)
▸ LinkedIn is having a moment thanks to a wave of layoffs (CNN Business)
▸ Natural gas hasn't been this low since Russia went to war (CNN Business)
▸ Goldman preparing to cut 3,200 jobs to rein in costs (CNN Business)
▸ UK becoming less attractive for investment, manufacturers warn (Reuters)
▸ Wall Street sets low bar for corporate earnings season (WSJ)
China calls end to crackdown on tech 
China's heavy-handed crackdown on tech giants is coming to an end and the country's economic growth is expected to be back on track soon, according to a top central bank official, my colleague Laura He reports.
The crackdown on fintech operations of more than a dozen internet companies is "basically" over, said Guo Shuqing, the Communist Party boss at the People's Bank of China, in an interview with state-run Xinhua news agency on Saturday.
"Next, we'll promote healthy development of internet platforms," said Guo, who is also chairman of China's Banking and Insurance Regulatory Commission. "We'll encourage them to come out strong in leading economic growth, creating more jobs, and competing globally."
His remarks came on the same day Chinese billionaire Jack Ma gave up control of Ant Group after the fintech giant's shareholders agreed to restructure the company.
Chinese tech stocks listed on US exchanges have already enjoyed a dream start to 2023. 

The Nasdaq Golden Dragon China Index — a popular index tracking Chinese firms listed in the United States — soared 13% in the first two trading days of 2023. That was the index's best yearly start on record, according to data compiled by Refinitiv dating back to 2003.

US-listed shares of Chinese e-commerce firms Alibaba (BABA), JD.com (JD) and Pinduoduo (PDD) added $53 billion to their combined market value last Wednesday alone. 

The sweeping regulatory crackdown since late 2020 had driven investors away. In 2021 and 2022, the Nasdaq Golden Dragon China Index plummeted 46% and 25% respectively.