Welcome to that weird week of work between Christmas and New Year's. Of course, if you are returning via Southwest Airlines… maybe we'll see you in 2023. Let's get into it.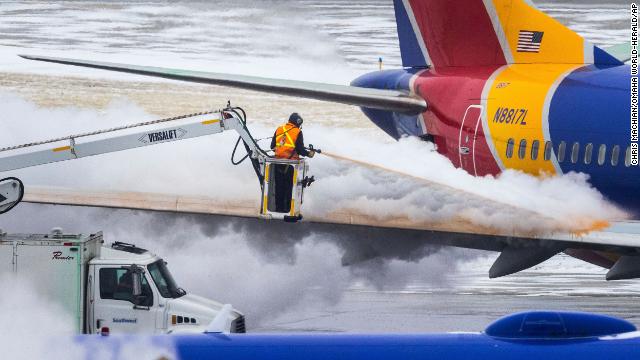 Last week's winter storm was a nasty beast that dumped heaps of snow across much of the country and, naturally, led to flight cancellations during one of the busiest travel weeks of the year.  
By Tuesday, when things should have been more or less back to normal, hundreds of flights were still being called off, leaving thousands of travelers stranded.
The problem? Mostly Southwest Airlines.
More than 90% of Tuesday's US cancellations were Southwest flights, according tracking website FlightAware. Southwest canceled 2,500 flights. The next highest: Spirit Airlines, with 83.
Between Thursday and Monday, Southwest canceled about 8,000 flights.
Stranded customers have been unable to get through to Southwest's customer service lines to rebook flights or find lost baggage.
Not even Southwest's own employees can communicate with the airline, the president of the union that represents its flight attendants said.
"The phone system the company uses is just not working," Lyn Montgomery, President of TWU Local 556, told CNN. 
Relief may still be days away. Southwest's CEO told the Wall Street Journal that the airline plans to operate just over a third of its schedule for most of this week to give itself time to get flight crews in place. 
The wave of cancellations is so bad that the US Department of Transportation has launched an investigation because of  Southwest's "unacceptable rate of cancellations and delays."
Why the meltdown?
Southwest had a combination of bad luck and bad planning, my colleague David Goldman writes.
First, the weather: The storm hit Chicago and Denver, home to two major Southwest hubs, hard.
More bad luck: The storm came just as the "tripledemic"— Covid, the flu and RSV — surged. That complicates staffing for airlines, as flight crews will often max out the hours they're allowed to work during a busy holiday season, leaving little slack in the system when people call out sick.  
But Southwest's problems weren't just forces of nature. The airline's chronic underinvestment in technology turned what would have been a rough weekend into a downright apocalyptic one.
Southwest also has a unique point-to-point network that moves planes around the country in a hopscotch-like way, while most of its rivals use an out-and-back, "hub and spoke" network. The Southwest way works great when the weather is good. But when things start to go sideways, it makes it harder for the airline to diagnose and isolate problems.
"We've been having these issues for the past 20 months," said Captain Casey Murray, the president of the Southwest Airlines Pilots Association. "We've seen these sorts of meltdowns occur on a much more regular basis and it really just has to do with outdated processes and outdated IT."
The airline's operations haven't changed much since the 1990s, Murray said.
"It's phones, it's computers, it's processing power, it's the programs used to connect us to airplanes – that's where the problem lies, and it's systemic throughout the whole airline."
On a call with employees Tuesday, Southwest Chief Operating Officer Andrew Watterson explained that the company's outdated scheduling software quickly became the main culprit of the cancellations once the storm cleared, according to a transcript of the call obtained by CNN.
In short, they had plenty of planes and people to fly those planes, just not in the same place. The result: chaos. 
It's hardly breaking news that groceries are more expensive lately, but eggs are especially pricey, having risen 49% over the past year. Forty-nine percent! That's … eggs-orbitant. (I'll show myself out.)
Blame the rising costs on a veritable soufflé of problems: Avian flu hitting poultry flocks, elevated feed and energy costs for producers, and greater demand in the supermarket. I guess people are really going to have to shell out more for their New Year's brunch this week … all right I'm done, I swear.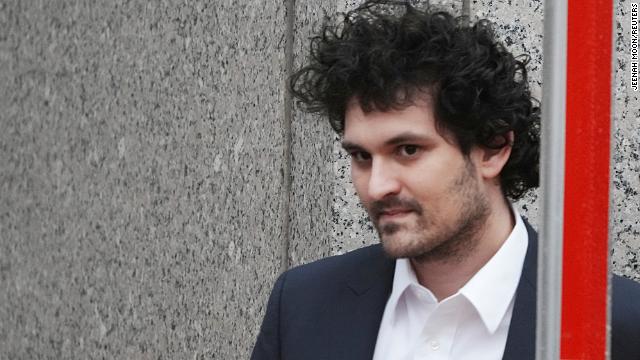 If you spent past week taking a break from the FTX saga, no one can blame you. There were wines to mull, chestnuts to roast, partridges to deposit in their proverbial pear trees.
But US prosecutors clearly weren't checking out early this Christmas, and the FTX plot is thickening.
Here's the deal: While Bankman-Fried was busy negotiating a way out of his Bahamian jail cell (more on that in a minute), two of his former business partners were making deals of their own.
Caroline Ellison, the 28-year-old former CEO of the crypto hedge fund Alameda (who also used to date SBF), pleaded guilty to fraud and conspiracy charges, saying that she and others at the company knowingly stole billions of dollars from customers of Bankman-Fried's FTX exchange and sought to cover it up.
"I am truly sorry for what I did," Ellison told the court, according to a transcript. "I knew that it was wrong."
From July through October this year, she told the court, Ellison agreed with Bankman-Fried and others to provide "materially misleading financial statements to Alameda's lenders," and prepared balance sheets that concealed the extent of Alameda's borrowing.
Piling on: Gary Wang, FTX's former chief technology officer, pleaded guilty to four counts of similar charges.
Wang told the court that part of his role at FTX included making changes to the exchange's code that would grant Alameda "special privileges" on FTX.  
"I executed those changes…knowing that others were representing to investors and customers that Alameda had no such special privileges and people were likely investing in and using FTX based in part on those misrepresentations."
"I knew what I was doing was wrong," he added.
Wang pleaded guilty to four criminal counts.
Under federal sentencing guidelines, Ellison could face up to 110 years in prison, while Wang could face up to 50 years. Both are cooperating with federal prosecutors under plea deals that would virtually guarantee them lighter sentences.
Based on what Ellison and Wang have said so far, they could become damning witnesses against Bankman-Fried, who has repeatedly denied intentionally defrauding customers and investors. Their cooperation, as high-level executives within the now-defunct crypto empire, could also inspire others to come forward.
Ellison and Wang are both out on bail as part of their plea agreements.
Meanwhile, SBF caught a flight out of the Bahamas after agreeing to give up his extradition fight. 
On Thursday, a federal judge released him on a $250 million bond, forcing him to surrender his passport and remain under house arrest at his parents' home in Palo Alto, California.
(While that's an extraordinary sum, Bankman-Fried won't have to pay it unless he violates the terms of his bail or fails to show up to court. It's an atypical bail plan, granted to SBF in exchange for dropping his extradition fight.)
SBF didn't waste any time heading home to California. Shortly after leaving court, he was spotted in the business class lounge at JFK airport. He'll be arraigned on eight criminal counts including fraud and conspiracy at an unspecified future date.
BOTTOM LINE
SBF sure caught a break when he agreed to come back to the US to face the music (staying in the Bahamas to fight extradition would have kept in an overcrowded, filthy prison there for months, if not years, according to lawyers I've spoken to). But getting a bail deal in the US that lets him stay with mom and dad may be the last break he catches in what is likely to be a long legal drama.
It's hard to imagine a scenario in which SBF's lawyers can refute corroborated testimony from two of the most tapped-in members of his companies' leadership team. The hapless-boy-wonder narrative starts to fall apart when key witnesses are saying, under oath, "yes we did the fraud, we knew it was fraud, and Sam was calling the shots."