An exclusive inside look with your free CNN account
🎤 Lisa Ling on her new season of 'This is Life'
CNN's Lisa Ling in Denver ahead of the upcoming season of "This Is Life."
Ahead of the ninth season of her series, "This Is Life," CNN's Lisa Ling says she's excited to bring viewers on an exploration of communities across the country at a time when people more isolated than ever. 
"I am a better journalist and a better human for having been invited into the personal spaces of so many people," Ling said. "My horizons have expanded exponentially for having had so many rich and complex experiences with my fellow Americans."
For nine years, Ling and her team have told obscure stories from far-flung corners of the country. By the end of the season, Ling and her team will have produced 68 episodes of the series, making it one of the longest running series ever on CNN. Each season delves into a wide range of topics, with each episode exploring an element of healing, whether it takes place in a prison, a brothel, a church or someone's home. 
Ling shared her thoughts with Inside CNN ahead of the season 9 premiere of "This Is Life with Lisa Ling." You can watch the new season on CNN weekly, starting this Sunday at 10 p.m. ET. 
This season covers a lot of ground — from addiction, to racial strife, to the exploitation of tigers. How did you choose each episode topic for this season?
My team and I put together an exhaustive list of stories to send to the network, and they ultimately greenlit the 6-8 shows that we will produce. I knew this season that we had to do something on severe mental illness and the biggest addiction in America — alcohol. I have also always been someone who likes to look into the future and therefore, this season we will explore the future of human relationships and families.  And in a time of racial strife in America, we look into a religion that believes that the key to global harmony is though the blending of cultures through marriage.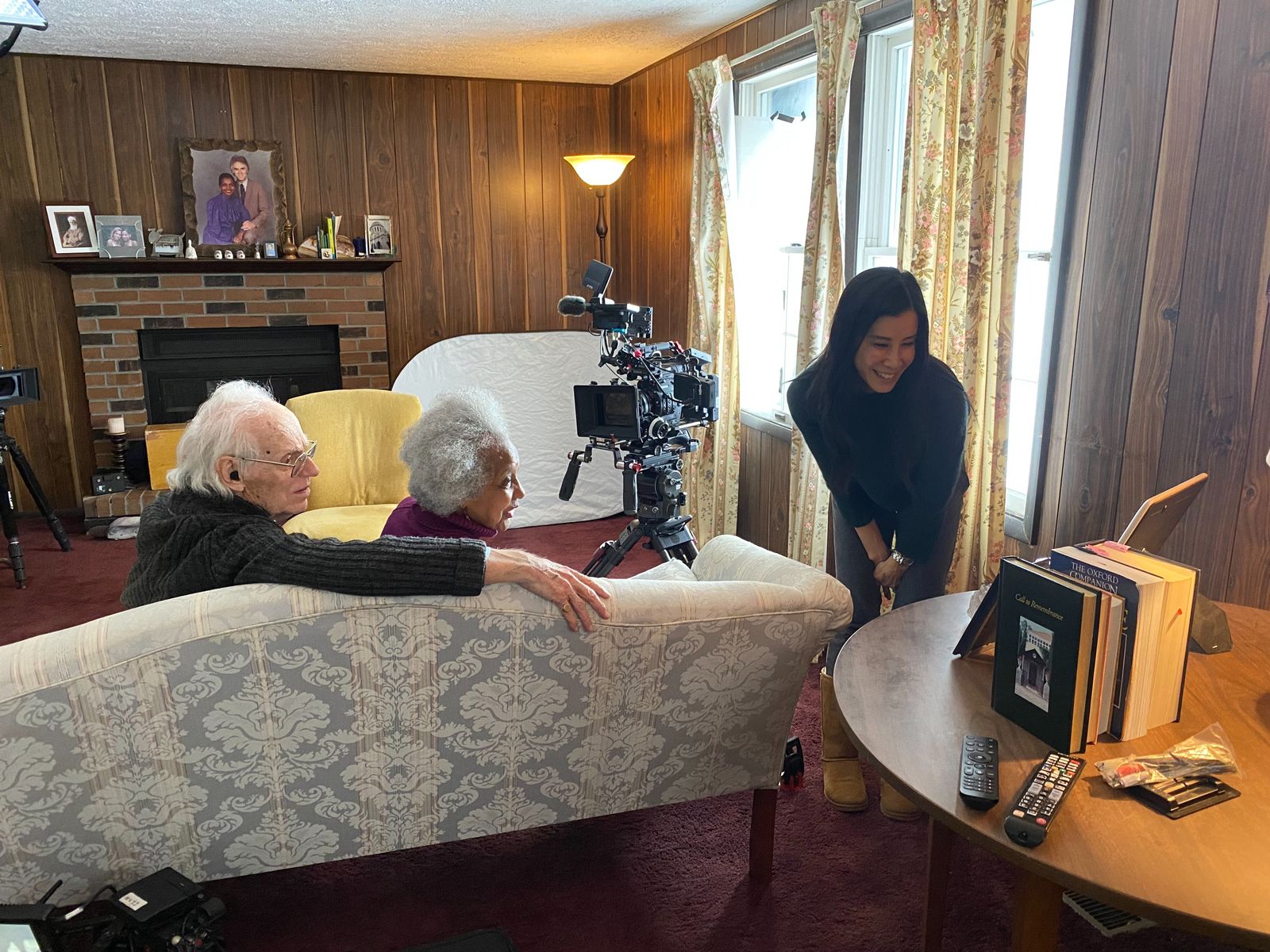 Ling, far right, behind the scenes on a shoot for the upcoming season of "This Is Life." 
What episode are you most excited about this season?
I'm excited about every one of our episodes this season, but I have been wanting to report on the mental health crisis playing out on America's streets and this season, we set out to do it.  We also explore the future of human relationships. As more people become addicted and reliant on their devices and social media — for validation, and even for sex; what does that mean for the future of humanity?
A behind the scenes photo from an episode of "This Is Life" exploring America's mental health crisis. 
This season deals a lot with a post-Covid America. How are things different across the country now, compared to before the pandemic?
We are more isolated from our fellow humans than ever. We spend more time communicating with our fingers on our devices than we do person to person. We follow people on social media who espouse the same things that we do and exist more in bubbles than ever before. "This Is Life" tries to break us out of those bubbles and introduce people to one another at a far deeper level than any one does on television.
Tune in: Watch season nine of "This Is Life with Lisa Ling" Sundays at 10 p.m. ET.
💳   CNN insider rec of the week
Brought to you by CNN Underscored
Is the $999 iPhone 14 Pro worth it? Our resident electronics expert, Mike, spent two months with the newest Apple phone after upgrading his iPhone 12 Pro. If you're still on the fence about the device, read his in-depth review right here to help you decide.
You're receiving this email because you created a free account on CNN.com. If you're not interested in these updates, you can unsubscribe here. 
- Written and edited by Kyle Almond, Tricia Escobedo and Jessica Sooknanan
INSIDE CNN
An exclusive inside look with your free CNN account