An exclusive inside look with your free CNN account
🇬🇧 🇺🇸 Behind the byline: CNN's Stephen Collinson
If you've ever read anything on CNN's website, chances are you've likely read one of Stephen Collinson's analyses. The prolific writer is regularly featured in the lead spot across CNN's homepage.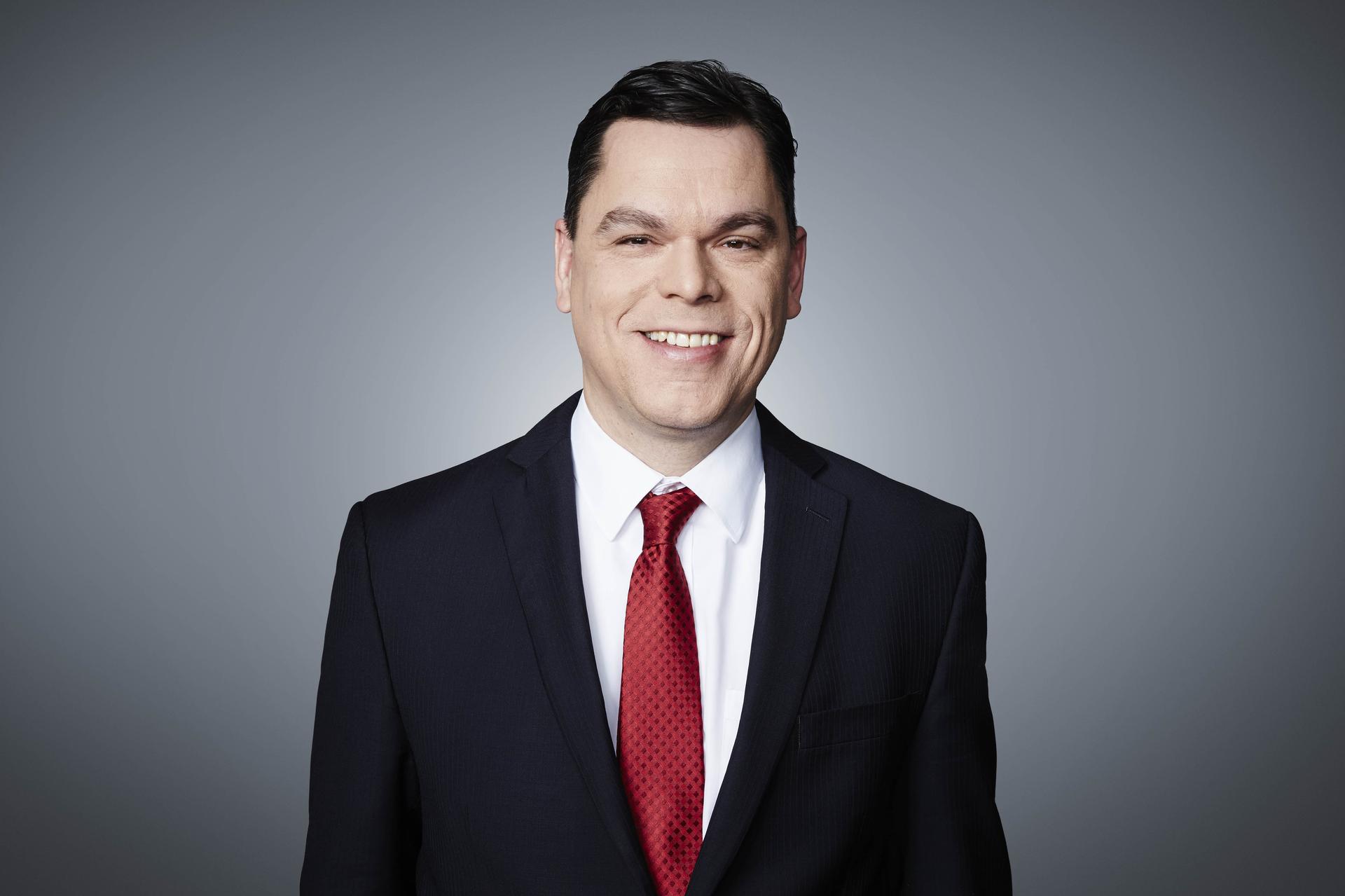 Collinson has been covering American politics from DC for about 22 years now. During that time, he's covered five US presidential elections — including the campaigns of Barack Obama, Hillary Clinton, John McCain and Donald Trump. So it's fair to say he's seen a lot in his time on the Hill. But in all his years, he concedes, he's never seen anything quite like Trump. 
"The kind of political forces that he's unleashed — that's what's really interesting," Collinson said.
So how does a British guy end up being a US political reporter? He says he knew from his first trip to the States that he wanted to work in Washington because every story intersects in the US. A native of Hertford, England, Collinson grew up with a fascination for American politics. 
"I kept sort of a close eye (on US politics) when I was younger," Collinson said. 
Later on, when he was already working as a journalist, Collinson made his first visit to America during the Republican Revolution of the 1994 midterms — when the GOP picked up 54 House seats and eight Senate seats. 
From then on, he took a long and winding road that ultimately led him to work in Scotland, Switzerland, Hong Kong, Thailand and Canada before ending up in America. 
"It always ends up coming back to Washington eventually, even if it doesn't start here," Collinson said of any given news story — though the same could also be said for his career.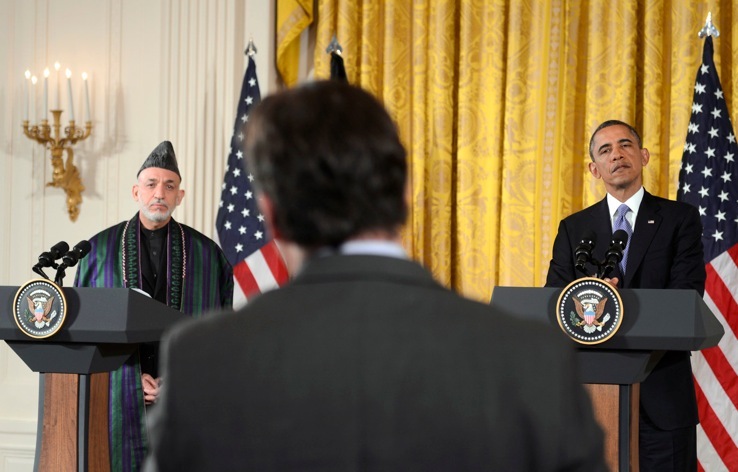 Collinson asks a question at a White House news briefing with Afghan President Hamid Karzai and US President Barack Obama in 2013. (Photo credit: Shawn Thew/EPA)
Collinson says the news cycle has been nonstop since June 2015, when Trump descended from the golden escalator in Trump Tower to announce his campaign. 
Once Trump left the White House last year, Collinson tried to distance himself a bit from the subject he spent years focusing on. But that distance didn't last long. 
"It became pretty clear that he's still an extremely important political figure in the country," Collinson said. "But Trump still has a hold on the imagination of his voters." 
In his role writing mostly political analysis, Collinson is often tasked with explaining what's possible in the unpredictable world of politics — including a potential Trump run in 2024. 
When writing his daily analysis, Collinson takes a different approach from a straight-forward breaking news write. He sees these as a way to step back and try to put all the pieces together for his audience. 
As for what he sees as the most important story on his beat right now, Collinson says it's the obstruction of democracy. 
"Some of the things that are going on in the states with these new voting laws are really important," Collinson said. "If you can stop 6,000 people voting, you can change the course of an election."
At home, with his family in DC, politics sometimes comes up. But that's OK. Collinson could talk politics (US and foreign) all day — and he probably would with a willing audience. 
Which could be why he took on another daily analysis of US politics. But instead of writing for a mostly American audience, he authors a newsletter specifically for global readers. Along with international senior news editor Caitlin Hu, he explains how we got here, what it means — and where America and the world are heading next. 
Collinson describes his newsletter, "Meanwhile in America," as punchier than his regular bylines. He sees it as an easy point of entry into American politics for a novice follower of news. 
"It's not like broadsheet newspaper stuff," Collinson said. "I sort of think of it a little bit like a diary section of a Victorian newspaper."
As for what readers can expect Collinson to author next, that's still to be decided. His deadline for the analysis he will publish tomorrow morning isn't until this evening. 
"At the end of the day, you want to write about the biggest story, right?" Collinson said.
💳   CNN insider rec of the week
- Written and edited by Erica Hernandez, Kyle Almond, Tricia Escobedo and Jessica Sooknanan
INSIDE CNN
An exclusive inside look with your free CNN account