Tonight: More like C-P-aye yi yi, right? Whatever, let's get into it.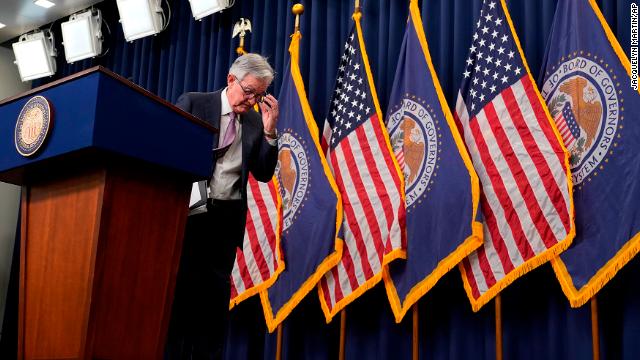 It may be too soon to declare winners or losers in the war against inflation. But we can certainly take a look at today's inflation data and say that the Fed, well ... it ain't winning. 
Here's the thing: No one expected the Federal Reserve to be able to smother inflation swiftly. But after seven months of rapidly rising interest rates, the central bank has hardly made a dent.
Thursday's look at the September consumer price data shows we're not much better off now than we were in March, when the Fed began its aggressive monetary tightening. Back then, overall consumer prices were up 8.5% year over year. Now, they're up 8.2%.
Core prices, which exclude volatile food and energy categories and are widely seen as a more reliable barometer of underlying inflation, hit 6.6% annually in September — their highest since 1982.
"This inflation report today was an unmitigated disaster," wrote Christopher S. Rupkey, chief economist at Fwdbonds, a financial markets research company. "It shows whatever Fed officials are doing, it is just not working."
Let's step back: 
The Fed is leaning on the most powerful weapon in its arsenal to ensure price stability: interest rates.

It's a sledgehammer approach to solving a delicate economic puzzle.

Jay Powell, the Fed chair, understands this. When he talks about rate hikes bringing "some pain" that's just his euphemistic way of saying folks are going to lose their jobs and the economy is possibly/probably contracting. 

But the Fed would rather crash the US economy into a recession (and potentially drag much of the global economy down with it) than wind up in an inflationary tailspin.

In the meantime, consumers are bearing the brunt of simultaneously high prices and high borrowing costs.

Soon, that pain could be compounded by job losses — or "labor market softening," in Fed parlance.
In fairness to Jay Money and all his Fed friends, the effects of rate hikes can take months to be felt in the real economy.
Or, as Fed vice chair Lael Brainard put it in a speech this week: "The moderation in demand due to monetary policy tightening is only partly realized so far."
Brainard noted that the "transmission of tighter policy" — read: pain — is most evident in the housing market.
Speaking of which:  The 30-year fixed mortgage rate averaged 6.9% this week — the highest it's been in 20 years. (A year ago, it was just over 3%!)
Bottom line: Thursday's disastrous CPI report cements for economists and investors a reality that millions of Americans already feel deeply as they spend more of their income on basic necessities like food and shelter. More and more people are coping with inflation by leaning on credit cards, which only get harder to pay off as interest rates climb.
The so-called "food at home index," a proxy for grocery store prices, was up 13% last month from a year earlier. Shelter, which accounts for a third of the CPI reading, rose 6.6% — the most in more than 30 years.
The Fed's rate hikes may have won the battle with core commodities prices softening, wrote Rupkey of Fwdbonds. But the Fed is "losing the war" when it comes to price hikes for the services sector.
"Today's red hot inflation report brings the economy closer than ever to recession next year," he said.
READ MORE:
Social Security recipients will receive an annual cost-of-living adjustment of 8.7% next year, the largest increase since 1981.
On average, that will boost retirees' monthly payments by $146 to $1,827, bringing some relief to millions of people whose nest eggs have been pummeled by falling stock and bond markets at the same time inflation has reduced their spending power.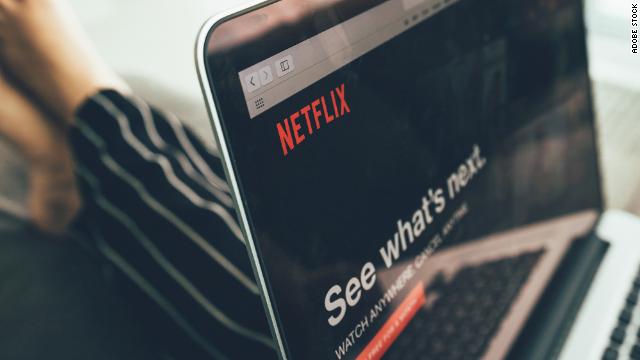 Netflix is rolling out a cheaper, ad-supported subscription plan in the US next month, the company announced Thursday, just days ahead of a crucial third-quarter earnings report.
This was once unthinkable — being ad-free has for years been a signature feature of the Netflix brand, my colleague Frank Pallotta writes.
But the pandemic era has been tough. Netflix got a big subscriber boost in 2020, when everyone was locked down and eager for a distraction.
In April of this year, however, Netflix disclosed that it lost subscribers for the first time in more than a decade. Shares went up in flames. The company instituted layoffs, and analysts began to question the viability not only for Netflix but for the entire streaming market.
In announcing the subscriber losses this spring, Netflix signaled it was open to an ad model. The fact that it took only about six months to roll it out underscores how existentially important it is for Netflix to attract new customers.
Here are the details:
The new tier is called "Basic with Ads" and costs $6.99 a month — three bucks cheaper than the next tier up without ads.
The new option will feature much of what's available on the $9.99 Basic plan, but will include an average of four to five minutes of commercials per hour.
Current subscribers' plans won't change unless they opt in to the new tier.
It's available starting November 3 in the United States, Canada, Australia, Brazil, France, Italy, Germany, Japan, Korea, Mexico, Spain and the United Kingdom.
Bottom line: Netflix is in an awkward spot as it tries to stay ahead of the competition and prove to Wall Street it can keep growing.
In August, its No.1 streaming rival Disney+ officially surpassed Netflix's paid subscriber count. That's turned up the heat on Netflix to both attract new subscribers and convert people who've been piggy-backing off friend and family accounts.
In a not-too-subtle jab, the $6.99 Netflix plan comes out a month before Disney's own ad-supported tier is available, and is priced a buck cheaper.
👀 The House committee investigating the January 6 attack on the US Capitol voted to subpoena former President Trump. (Our colleagues over at CNN Politics have a lot more on this topic here.) 
🏃‍♀️ Several popular sports bras have been revealed to have high levels of BPA, a chemical compound linked to conditions such as asthma, cardiovascular disease and — in a heavy-handed and rather cruel bit of irony — obesity.
💸 Thousands of federal officials have owned or traded stocks that stood to rise or fall with decisions their agencies made, a Wall Street Journal investigation has found. 
🌱 Beyond Meat is imposing another round of layoffs, Bloomberg reports.
🚫 The US government is poised to ban telecom equipment produced by Huawei and ZTE, two Chinese technology giants, from the American market, according to a person familiar with the matter.