Tonight: We'll do our best to explain what's going on with Bed Bath & Beyond. Plus: The heat wave hitting the world's three biggest economies is worse than you think. Let's get into it.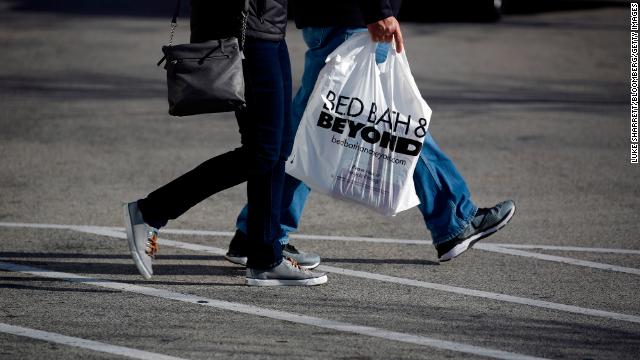 This summer is all about sequels. We've had Top Gun, Jurassic World, Thor... and now we're all buying tickets for GameStop Part 2: Bed Bath & Beyond.
Here's the deal: Bed Bath & Beyond's business has been circling the drain for a while, but the stock got a boost this spring when a prominent young investor took at 10% stake, aiming to push for changes that would modernize the company.
That investor was Ryan Cohen, the co-founder of Chewy.com. If the name rings a bell it's probably because Cohen's appointment in January 2021 to the board of GameStop helped spark a 1,600% rally in GME, turning the screws on short sellers and ushering in a new era for internet-based retail investors. Cohen is now the chairman of GameStop, and something of a Millennial Warren Buffett for non-professional traders on Reddit and other social media.
In early March, when Cohen announced his stake in Bed Bath & Beyond, the Reddit crowd was fired up. 
Fast forward to this week...
Bed Bath & Beyond shares were soaring. Then came the twist no one saw coming.
On Wednesday, Cohen filed paperwork with the SEC saying he intends to sell the vast majority of his Bed Bath & Beyond stake, just five months after acquiring it.
The news sent Bed Bath & Beyond shares tumbling about 20%. Even more perplexing than the filing itself was Cohen's silence on the matter.
To his loyal followers online, many who claim to have poured their savings into Bed Bath & Beyond stock, Cohen's silence was a sign that he was up to something, that he didn't actually plan to sell. They bought the dip, expecting another GameStop-like rally. 
But Cohen didn't come to the rescue. On Thursday evening, the billionaire confirmed he had exited his position, sending the stock down more than 36% in after-hours trading. 
"The exact reasons for Cohen ditching his stake are not yet known," Neil Saunders, managing director of GlobalData, said in a report. "However, the extent of the problems at Bed Bath & Beyond are likely to have played a part in his reasoning ... Almost every metric at Bed Bath & Beyond is negative."
Meanwhile, the mood on WallStreetBets, the popular investing subreddit that played a key role in the birth of "meme stocks," was a bit like soldiers returning to a battlefield — a little lost, but still trying to rekindle the fervor of the GameStop craze. Rally cries to hold the stock filled the forum, along with familiar sermons about getting rich by squeezing the short sellers (aka hedge funds and other investors who have wagered that the stock will go down).
"LETS GO APES! BUY THE DIP AND HOLD!"
"I wanted to get work done today but the hedgies and bears have declared war. Well, war is what they're getting."
"HODL you primates, beat thy chest with diamond hands and buckle your seatbelts."
Vince McMahon, the WWE chief executive who retired last month amid an investigation into hush money payments to several women, reportedly paid $5 million to Donald Trump's charity in 2007 and 2009.
That money, according to the Wall Street Journal, was included in nearly $20 million in unrecorded company expenses McMahon paid out while running the organization. The bulk of that money went to women who accused McMahon and another executive of sexual misconduct, the Journal said. People familiar with the WWE board investigation told the paper that the $5 million represented charitable donations to the now-dissolved Donald J. Trump Foundation in the same two years that Trump made appearances on televised WWE events.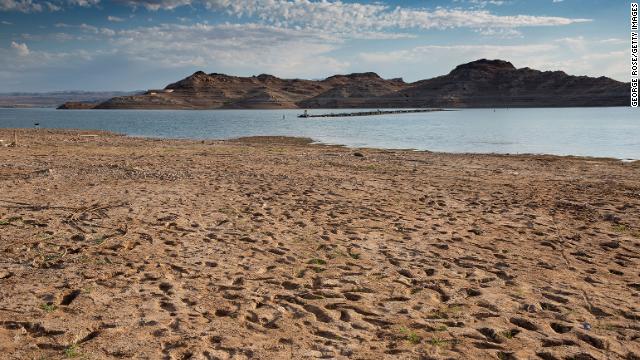 If war and economic upheaval don't plunge the world into a recession, climate change just might.
Here's the deal: Extreme heat and drought are battering the world's three biggest economies — the US, China and the European Union — all at once, at a time when growth is already slowing, my colleague Julia Horowitz reports.
Each of these economies are strained by rising prices, slowing growth and lingering impacts of Covid-19. But heat and drought are complicating the situation even further, hampering transportation networks, straining the power supply and hurting worker productivity.
(Look, this newsletter tries to be lighthearted, but there's really no sugarcoating this issue, so bear with us.)
China
China is facing its fiercest heat wave in six decades, with temperatures surpassing 104 degrees Fahrenheit in dozens of cities.

The heat forced factories to shut down this week in Sichuan Province, a hub for makers of semiconductors and solar panels.

That shutdown may also push up the cost of lithium, which is a key component in electric car batteries.

At the same time, Beijing's zero-Covid policies kept huge swaths of the population under lockdown for weeks this spring, sapping economic activity. Forecasts for China's economy this year are already being downgraded. Nomura analysts cut their 2022 projection for GDP growth to 2.8% on Thursday — way below the government's 5.5% target — while Goldman Sachs trimmed its forecast to 3%.
Europe
Germany's Rhine River, a crucial conduit for chemicals, grain and commodities, has dropped below a critical level.

"It is only a matter of time before plants in the chemical or steel industry are shut down, mineral oils and building materials fail to reach their destination, or large-volume and heavy transports can no longer be carried out," Holger Lösch, deputy director of the Federation of German Industries, said in a statement this week.

Low water levels along the Rhine could lower Germany's GDP by at least half a percentage point in the second half of the year,

Germany, Europe's biggest economy, "would need an economic miracle" to avoid falling into a recession in the coming months.
USA
In the American West, an extraordinary drought is draining the nation's largest reservoirs, forcing the government to implement mandatory water cuts. It's also forcing farmers to destroy crops.

Nearly three-quarters of US farmers say this year's drought is hurting their harvest — with significant crop and income loss, according to a survey by the American Farm Bureau Federation.

BOTTOM LINE
There's not a ton of upside here, but it's a good moment to point out that President Biden just signed off on the largest climate investment in American history this week. The legislation aims to cut greenhouse gas emissions by 40% below 2005 levels in the next eight years. And that's huge.
But industries will still have to reckon with cost of waiting as long as we did — and I mean, like, all of us — to mitigate the harm and realize that climate scientists weren't lying when they told us this would suck.