Good morning. In today's newsletter: The tech stock renaissance appears to have been a short one as markets digest the Fed's next moves. Plus, Silicon Valley isn't finished with health care just yet. 
US stock futures are lower after the S&P 500 fell sharply on Friday, shedding 3.4%. Markets in Europe lost ground in early trading, while stocks in Asia were mixed. Markets in London are closed for a holiday. 
🚨 This just in: China's yuan sank to its lowest level against the US dollar in two years on Monday as the greenback rallied. Read more here.
▸ Forwarded this newsletter? Want global markets news and analysis from CNN Business reporters every morning? You can sign up here.
Are tech stocks getting burned again?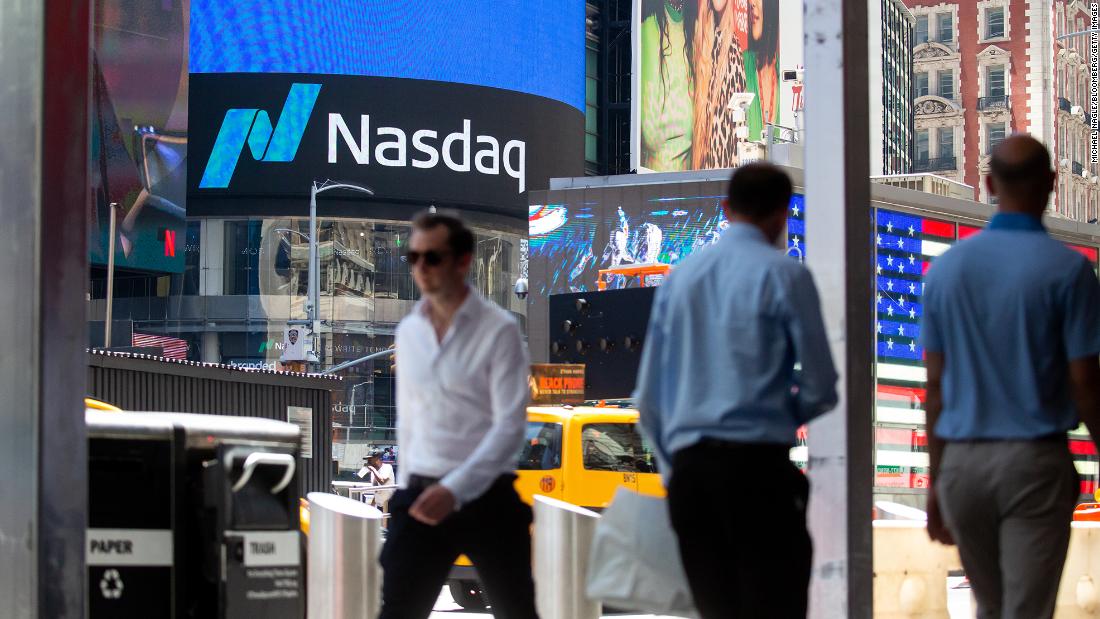 Burning Man is back in Silicon Valley. But this year, the biggest tech companies aren't in celebration mode. 
What's happening: The tech-heavy Nasdaq Composite sagged last week, bursting the balloons of investors who had hoped that the sector was finally buzzing back to life after suffering its worst first half in decades. 
Last month, the Nasdaq staged a huge comeback that ran into August. The index marked its longest weekly winning streak since November and entered a new bull market. 
The jump followed some positive inflation data released earlier this month that boosted investor sentiment and brought relief to the stock market. The consumer price index grew 8.5% year-over-year in July, down from 9.1% in June. This spurred hopes that the Federal Reserve would take a less aggressive approach to future rate hikes. 
It's looking like the central bank won't be as dovish as investors would like.
"Restoring price stability will likely require maintaining a restrictive policy stance for some time. The historical record cautions strongly against prematurely loosening policy," Fed Chair Jerome Powell said from the central bank's Jackson Hole symposium on Friday.
Tracking the fallout: The comments sent markets tumbling. The Dow lost more than 1,000 points, or 3%, and the Nasdaq finished 3.9% lower.
Because the tech sector is so forward-facing, it's particularly sensitive to interest rate changes and inflation. When rates go down, tech company valuations grow and become frothier, since riskier investments look more attractive. When interest rates increase, it's harder to court investors.
Even with its recent return to bull territory, the Nasdaq has fallen by about 23% year-to-date, and there are worries that the prolonged hit could take a toll on business. Enterprise tech spending is starting to deteriorate, and consumer-oriented hardware products are seeing sales and prices weaken. 
Tech companies are also starting to shed workers. About 40,000 workers in the US tech sector have been laid off in mass job cuts so far in 2022.
Companies reliant on consumer spending and ad revenue — think names like Amazon, Facebook and Twitter — may be in trouble. But it's not all bad news, according to Sameer Samana, senior global market strategist with the Wells Fargo Investment Institute.
He sees companies like Cisco and Microsoft that deal in software, hardware and semiconductors as worth buying.
"It's a secular theme for us," he said. "Developments in automation and the internet of things give these companies a long shelf life."
The tricky part is that the "discretionary earnings shoe has yet to drop for tech," he said. Consumers could pull back spending as inflation continues to bite. Buyer beware.
"This is an open invitation to carriers around the world. Please get in touch with us."
SPACEX CEO ELON MUSK, WHO WANTS TO USE HIS SATELLITES TO IMPROVE CELLPHONE RECEPTION
Read the full story on CNN Business.
Don't dismiss Amazon's health care push just yet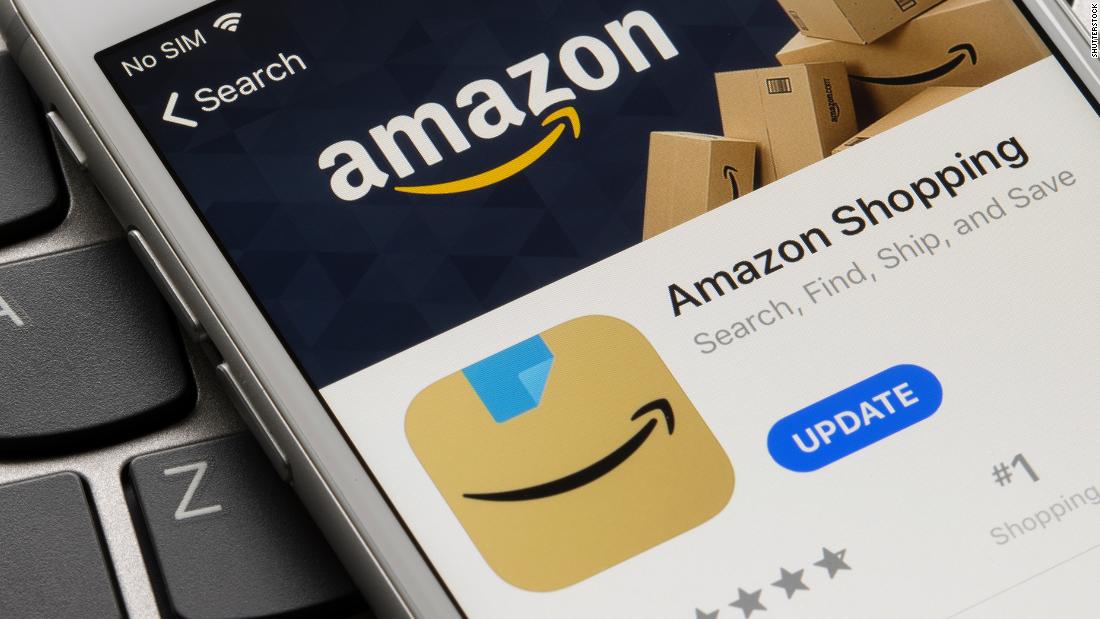 The US health care sector has long been a golden goose for tech companies. It's slow to adapt to new technology, largely inefficient and most importantly, it's massive. The US telemedicine market size alone is expected to top $81 billion this year, according to research by Deloitte and Vodafone.  
But Big Tech just can't seem to crack it. Last year Amazon's CEO, Andy Jassy, called Amazon Care one of the most exciting innovations at the company. Last week, he abruptly announced that the company would shutter its telehealth service. 
This isn't the first time Amazon has swung and missed in this arena. It previously partnered with Berkshire Hathaway and JPMorgan Chase to create a health care company for its own employees from scratch. That fell apart in 2021.  
Apple also attempted to create a medical clinic for its employees, branded AC wellness, but it had to curtail some of its ambitions after Apple employees raised concerns about health data collection.
Google unwound its health division, which housed a number of projects, last summer after facing criticism for a lack of direction.
"Health care has been very slow to embrace and adopt technology," said John Porter, chief investment officer of Newton Investment Management. "All of the big tech firms have looked at health care as an area they can get into and make better. But then they see how complicated it is. There are privacy issues, and an insanely convoluted payment system."
That doesn't mean this is the end. Amazon is still heavily invested in PillPack, a digital pharmacy service, and One Medical, a primary care chain. 
False starts have been frequent, but tech is just beginning to dip its toe into the health sector, said Porter. And he has a word of advice for the industry: Stick to what you know.
"Everyone has some sort of health tracker on their wrist," he said. "That's the Trojan horse for tech to get into the business."
By allowing consumers to track their own health data and report it to doctors if they wish, tech companies don't have to deal with the myriad legal and regulatory issues surrounding the healthcare industry, he added.
Either way, trial and error is what tech companies should be focused on right now.
"They can pull back and try another approach to the market, which is what you're seeing with Amazon," he said. "This is a bit of a retrenchment, but this is a massive money opportunity." Big Tech isn't going anywhere. 
Pinduoduo reports results before US markets open. 
Coming tomorrow: Data on US consumer confidence and US job openings. Plus, earnings from Baidu, Best Buy and Chewy.
WHAT WE'RE READING AND WATCHING
▸ Stocks are divorced from the economy—but won't be forever (WSJ)
▸ These pandemic winners are now struggling (CNN Business)
▸ When private equity takes over a nursing home (The New Yorker)
▸ The unexpected impact of Western sanctions on Russia (CNN Business)
▸ The crypto world can't wait for 'the merge' (NYT)
▸ The surprising backstory of AriZona Iced Tea's name (CNN Business)
Mark Zuckerberg is not a morning person
There was a lot of news last week, so you might have decided to skip Meta CEO Mark Zuckerberg's three-hour interview with Spotify podcast host Joe Rogan. Here are some of the highlights from their conversation. 
▸ Zuckerberg addressed criticism of his recent AI launches. New chatbots have exhibited offensive speech patterns, and his virtual reality system has been critiqued as rudimentary. There's never going to be a perfect artificial intelligence system, he said.
▸ Meta's next VR headset will contain new features to create a feeling of "social presence," he said. "There's more nonverbal communication when people are with each other than verbal communication."
▸ Zuckerberg addressed his company's decision to reduce the spread of a New York Post article published in October 2020 that made allegations about Hunter Biden. Zuckerberg said the article's distribution was reduced for several days while it was reviewed by the company's fact-checking partners. 
▸ Zuckerberg discussed the pandemic-era shift to working from home, saying it was a good thing for his engineers. "Sometimes it's actually better to not be in the office because then people aren't bugging you. You kind of want like a block of like five hours where you can just work on a problem," he said.
▸ Marriage is tough, even for billionaires. Zuckerberg said his wife, Priscilla Chan, often breaks his focus when he's working from home. "I'll be like in zone, kind of flow concentration, working on something and you know, my wife will like ask me some, some like basic question, and I'll just be like, 'Oh man,' it's like, 'I just like lost my flow,'" he said. 
▸ Zuck has rough mornings. "It's almost like every day you wake up and you're punched in the stomach," he said. "I wake up in the morning, look at my phone, get like a million messages. It's usually not good. People reserve the good stuff to tell me in person."