Everyone: Ah, two quarters of contraction — it's a recession!
Nerds: Well, actually…
Let's get into it.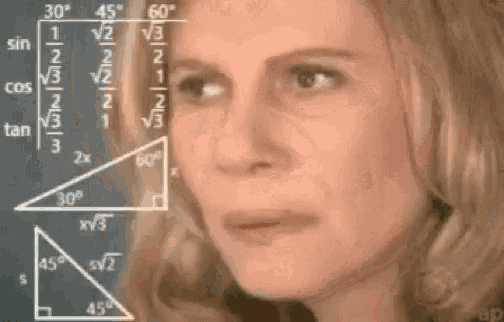 Here's the Big Thing to know today: The US economy shrank in the second quarter of the year, and that does indeed meet the unofficial criteria for being in a recession. But, as you probably noticed, we're not rolling out the R-word in any definitive way yet (more on that in a minute).
The drop in second-quarter GDP activity — data that will be revised two more times — was driven mostly by a decline in inventory levels, my CNN Business colleagues report.
Basically, businesses have been scrambling to replenish stockpiles that got drawn waaaaaay down during the worst of the pandemic, when all of us were stuck at home thinking about ways to spruce up the house or expand the garden.
But now stores find themselves overstocked — we're all shopping a bit less now that pandemic aid has dried up and we're shelling out whole paychecks on food and gas.
The economy is slowing, which is precisely what the Fed wants to happen so that prices can get back to normal.
So we're not in a recession?
I hate to say it, but it depends on whom you ask. A lot of economists, plus President Joe Biden and Fed Chief Jerome Powell, say it's not likely. Take the GDP data with a grain of salt, as Powell put it yesterday.
Plenty of political pundits might say we are.
The debate about "recession" vs "not recession" is mostly semantics, but I get it — it's comforting to be able to put a label on things as a shorthand for everything that feels crummy. The economy right now is kind of like a patient with a mix of symptoms that don't necessarily align with one disease or another. Something's off, of course, but your doctor isn't going to isn't going to give you a diagnosis if they don't actually know what's wrong with you (or we hope they wouldn't, anyway.)
Yeah, we've got chronic inflation and less of an appetite for online shopping. But the labor market it is still pretty solid, with unemployment near a 50-year-low.
So, how do we know when we're in a recession?
Great question.
In the United States, a recession is determined by a panel of eight economists you've never heard of at the nonprofit National Bureau of Economic Research.
They have no predetermined meeting dates; their deliberations are private; they have no term limits and their appointment to the panel is determined by one man, NBER president and MIT economist James Poterba.
That seems weird...
It sure does! And, as my colleague Nicole Goodkind reports, there's plenty of fodder for critics of this system.
For starters, every single one of the eight members is White, and in fact the panel has never included a person of color, according to Gary Hoover, co-chair of the American Economic Association Committee on the Status of Minority Groups in the Economics Profession.

Each is over 60 years old.

They are all associated with prestigious universities.

There are just two women, one of whom is married to another member.
And don't hold your breath for this group to spring into action and give us all some clarity. They typically consider a bunch of stats over several months before weighing in.
BOTTOM LINE
Economists say the biggest reason it would be premature to call a recession based on Thursday's numbers is that the data can and probably will change. Subsequent revisions to first-quarter GDP figures, for instance, changed from an initial drop of 1.4% to 1.6%, and Thursday's numbers are just the first of three estimates.
Tonight: Nightcap host Jon Sarlin talks to experts about whether the US economy is in a recession. Plus, Taylor Lorenz on the backlash caused by Instagram's changes. Watch it here.
Mortgage rates are falling as recession concerns take root.
The average 30-year fixed-rate mortgage hit 5.3% this week, down from 5.5% the week before. That is still significantly higher than this time last year when it was 2.8%.
Once again, this economic indicator is in an awkward transition.
KEY QUOTE: "It's clear that over the past two years, the combination of the pandemic, record low mortgage rates and the opportunity to work remotely spurred greater demand," said Sam Khater, Freddie Mac's chief economist. "Now, as the market adjusts to a higher rate environment, we are seeing a period of deflated sales activity until the market normalizes."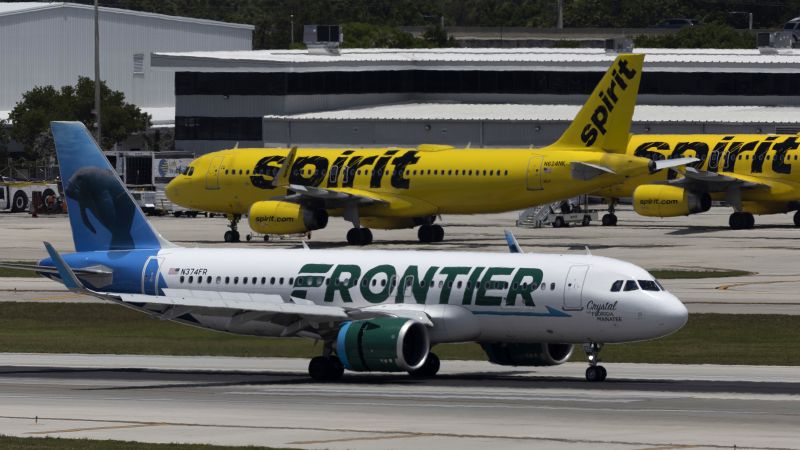 JetBlue is swooping in to buy Spirit Airlines a day after Spirit pulled the plug on talks to merge with rival budget carrier Frontier. It's not exactly a match made in aviation industry heaven, but it's ... a match.
Here's the deal: Spirit and Frontier, two pretty similarly sized carriers with roughly the same approach to customer service (as in, there is none), had been working on a merger for months. Frontier was all set to acquire Spirit with a $2.8 billion cash-and-stock deal.
But then JetBlue entered the fray this spring, hoping to wrest Spirit away for itself and scuttling what had seemed like a pretty straightforward deal.
As JetBlue went hostile, Spirit publicly stood by the original Frontier plan and turned down JetBlue's initial offer. (It was awkward. Like, dude, they're just not that into you...)
Anyway, long story short, JetBlue's bid of $3.8 billion, all-cash, became impossible for shareholders to turn down.
What's next?
It's not a done deal until it clears antitrust regulators, my colleague Chris Isidore writes.That may not be a picnic, as the Justice Department under the Biden White House has taken a harder stance on questions of antitrust law, and vowed to promote greater competition within the airline industry.

JetBlue's argument is that the deal would create more competition, not less, by creating the US's fifth-largest airline that can better go up against the Big Four — United, American, Delta and Southwest — which now account for 80% of US air traffic.
What does it mean for customers?
Don't go celebrating cheaper fares anytime soon, besties. Industry experts tell Chris the deal could actually lead to higher fares.

That's because Spirit and Frontier, with their ultra-low-cost business models, serve an important role in forcing larger airlines to cut prices. If you're flying from Denver to Kansas City, you might opt for Spirit or Frontier rather than United because, who cares — it's less than two hours and you can use the money you saved to buy more barbecue.
"Spirit and Frontier play a big role in the fare you pay, even if you never fly either one," said Scott Keyes, founder of the website Scott's Cheap Flights. "I'm not a fan of either merger," Keyes said. "But I like the JetBlue option even less."