Tonight: Wall Street is fretting over the R-word, again. Plus: Heathrow is a hot mess, and we've got a brand new episode of the Nightcap show coming in hot for ya! Watch the whole episode online, here. Let's get into it.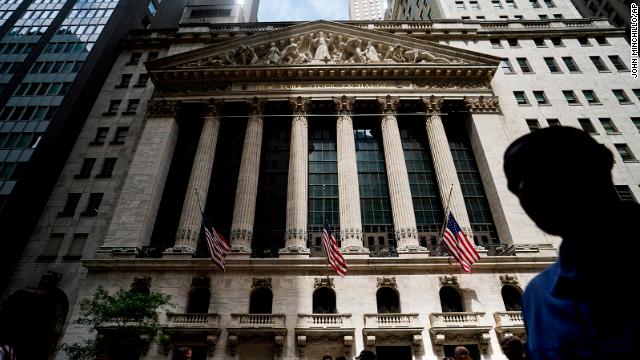 Wall Street has a tendency to behave like a moody teen. No matter how many times you tell them to be prepared for something, they act like the world is ending whenever that thing comes around. It's like:
Us: Hey, remember how we told you six months ago (and every day since) that the Fed is going to get more aggressive to fight inflation? Well, that's happening now.
Traders: UGH I HATE YOU JUST TAKE ALL MY STOCKS AND GET OUT OF MY ROOM.
Here's the deal: Wall Street is in one of those ~ moods ~ right now. Stocks fell hard at the opening bell before slowwwwly climbing back up. The Dow and S&P 500 still finished down for the day, while the tech-heavy Nasdaq was flat.
There were two major forces dragging markets down:
The 100-Point Bet: Federal Reserve Governor Christopher Waller said that while he expects a three-quarter-point interest rate hike to happen later this month, he's not ruling out going up a full point.


Now, that's the kinda thing that might have gotten you laughed out of the room a few months ago, but after Wednesday's disastrous inflation report, it's hardly out of the question.

Citi analysts went a step further, telling clients the bank now sees a full percentage point hike, aka 100 basis points, as the most likely outcome, according to Bloomberg.


Bellwether Blues: JPMorgan Chase kicked off earnings season on a sour note. The bank, which is widely seen as a Wall Street bellwether, temporarily suspended share buybacks and reported a 28% decline in profit from a year earlier. Morgan Stanley also reported disappointing earnings.
Bottom line: At the heart of all of this anxiety is fears of a recession. No one likes the R-word. But, as we've written many times here, not all recessions are created equal, and many analysts say that if/when the recession hits, it won't be the kind of catastrophic downturn like the ones we saw in the spring of 2020 or the late 2000s.
RELATED: American public pension funds are facing serious challenges that threaten the retirement plans for millions of US state and local government employees
In the immortal words of LCD Soundsystem: New York, I love you, but you're bringing me down.
Manhattan rents are historically, notoriously ridiculous — this town is home to an entire political party called Rent Is Too Damn High — but the average monthly cost of an apartment just passed a stomach-churning milestone: $5,000. That's the average, of course, but the median cost, which is over $4,000 a month, ain't much easier to swallow. Both figures are up more than 25% from a year ago.
The reason for the surge has to do with mortgage rates, which have shot up above 5% in recent months, putting off would-be buyers who are flush with cash and need a place to call home while they wait for a better financing option.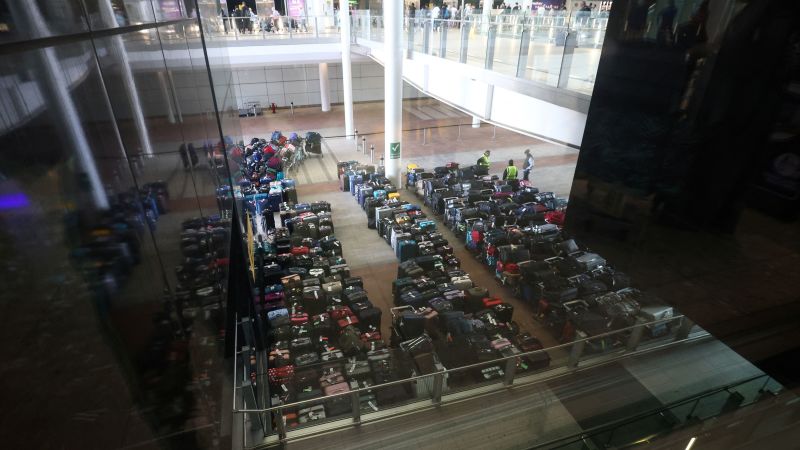 The summer air travel debacle has spilled over into absurd territory.
Earlier this week, London's Heathrow took the highly unusual step of telling airlines they need to straight-up stop selling tickets for departing passengers for the rest of the summer. Which we thought was pretty ridiculous. Then CNN Business' Chris Isidore wrote about how one airline is dealing with one aspect of the Heathrow staffing crisis.
Basically, Heathrow doesn't have enough baggage handlers, and that is a huge problem for an international hub of its size. Massive backlogs of luggage are reportedly piling up at baggage claim. The airport said ground handling teams are staffed at 70% of pre-pandemic levels, my colleague Anna Cooban writes.
Anyway, the problem got so bad, that Delta decided to take what it called a "creative" step of flying a passenger jet, sans passengers, to transfer about 1,000 lost bags, from London to Detroit.
Elsewhere inside Heathrow, passengers are finding themselves in human traffic jams long lines as they scramble to get to their gates or jostle for help after their flights are canceled or delayed. Just the thing you want to kick off your first vacation in two years...
Not helping matters, the airlines and airport are engaged in a little blame game about who should have done what to avoid this mess.
Emirates lashed out at Heathrow's leadership in a statement, calling the situation at the airport an "airmageddon" (which, as far as puns go, isn't the worst, but it might be a little over the top).
"Due to their incompetence and non-action, they are pushing the entire burden — of costs and the scramble to sort the mess — to airlines and travelers," Emirates said in a statement.
To that, Heathrow fired back: "For months we have asked airlines to help come up with a plan to solve their resourcing challenges, but no clear plans were forthcoming and with each passing day the problem got worse," a spokesperson told Anna.
Bottom line: The blame game means nothing for the people who're scrambling to get home, or wherever, and who paid top dollar for flights that were ultimately canceled. At this point, I just want someone in Silicon Valley to roll out teleportation so we can be done with airlines and airports for good.